So here goes, I have a wonderful house with lots of 'yardage'
I am a sewer too
. My front yard is pretty plain at this point it has a bed under the kitchen windows, which is full of holly bushes. (I am okay with that) And then I have a bed under my large living room window, this bed will be empty as soon as I move the Holly bush (unless anyone thinks it should stay) I have a black thumb,but am trying to learn how to get a green one.
We are on a corner lot located in a downtown area with a lot of traffic and I want it to look stunning. Any suggestions? The size is about 30 x 60 and empty except for a large oak tree on the right end kinda in the middle of that end
Sorry details are so confusing but I couldn't get my pics to upload. Any suggestions would be greatly appreciate. Also, I am very crafty, I just lack the originality part here lately for some reason................ Thanks again!!!!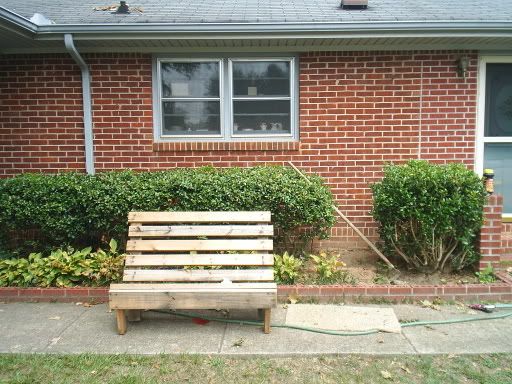 This is near my kitchen windows.... and my bare sidewalks....
This is the flower bed that I was speaking of demolishing to build a tranquility pond.... Whaddya think?
This is my front door and my large living room window
I would like to do something with both but I am not sure what.......
OKAY............... SO all suggestions are greatly appreciated!!!!