Okay so my husband wears the 'bandanna things' under his hard hat at work. We have a name for them but some people see it as offensive, so meh. Here it is: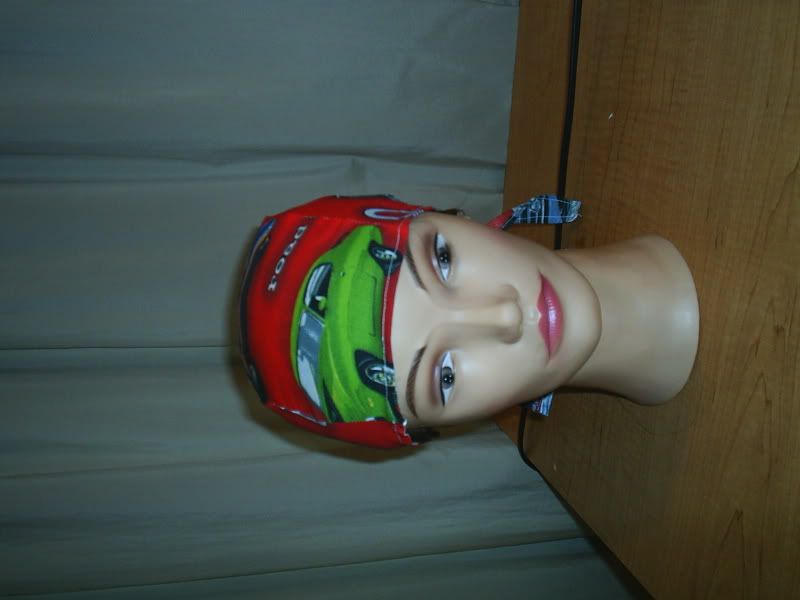 Modeled by my lovely mannequin head because he doesn't want his pic taken
LMAO
hehehehehehhehee
I made it outta scrap fabric that has 50's cars on it. He is into cars.
He wore it to work for the first time today and already has 5 guys wanting some!!!! eeeeeeeep! ehehhehe oh and I need to modify the pattern but will explain this as I go along!
Soooooooooooooooooo to make one you need to cut a pattern similar to this: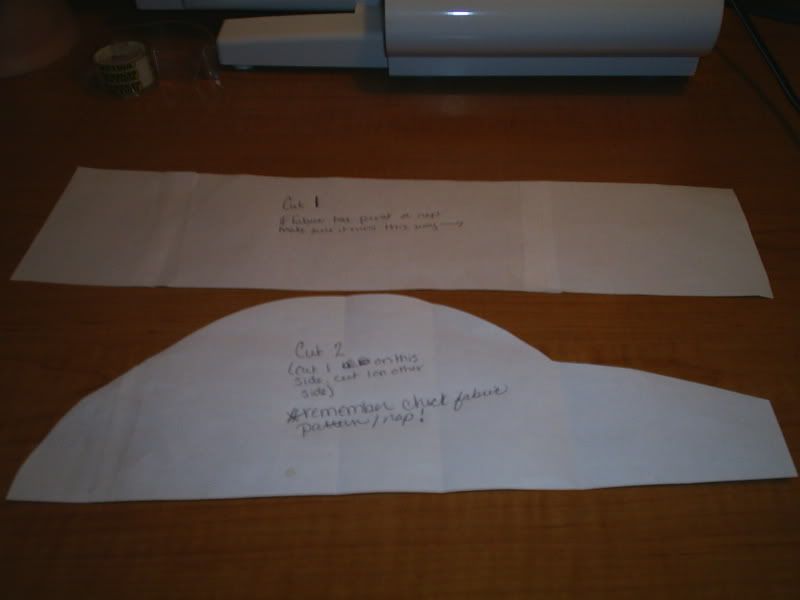 but on the shaped part shorten it by about 1 inch or so (making it a less sharper curve. It needs to be a lil softer to avoid the duckbill
), or on some people you get a duckbill affect. And that isn't what you want with these.
My pattern works great for hubby but not for anyone else. I made a new more versatile one but don't have pics up. I can try to give more details on the pattern if this is needed.
Just let me know!
So choose a fabric, believe it or not you can use tshirt knit, or the stiff cotton (like the stuff at walmart or what quilters would use mostly ) This is great for stash busting!
So cut out your fabric you want one of the long rectangles
and two shapes, but pay heed. Cut the shaped pattern out then flip it and cut again so you can cut a reverse of it.
Does that make sense? LOL tell me if it doesn't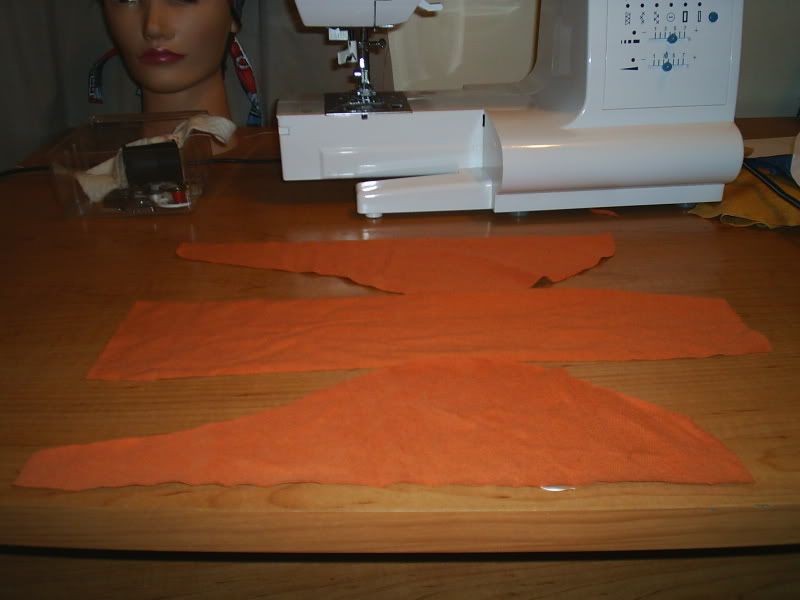 then stitch it together by putting one shaped side and the rectangle together by putting right sides together.
start sewing at the curved end because the rectangle shape that hangs off the back of the shaped pattern doesn't get sewn to the large rectangle. You leave it free because it protects the hair when someone ties the two sides together.
Keeps your hair away from the knot ! YAY!
hehehehehe and if you don't have a serger I suggest hemming that lil rectangle flap before assembling all the pieces together
. whew! I am longwinded as heck!
So you get this with one side sewn on:
and once you add the other side it will stand more upright for you
:
This is a view of it on the back of the head: (untied)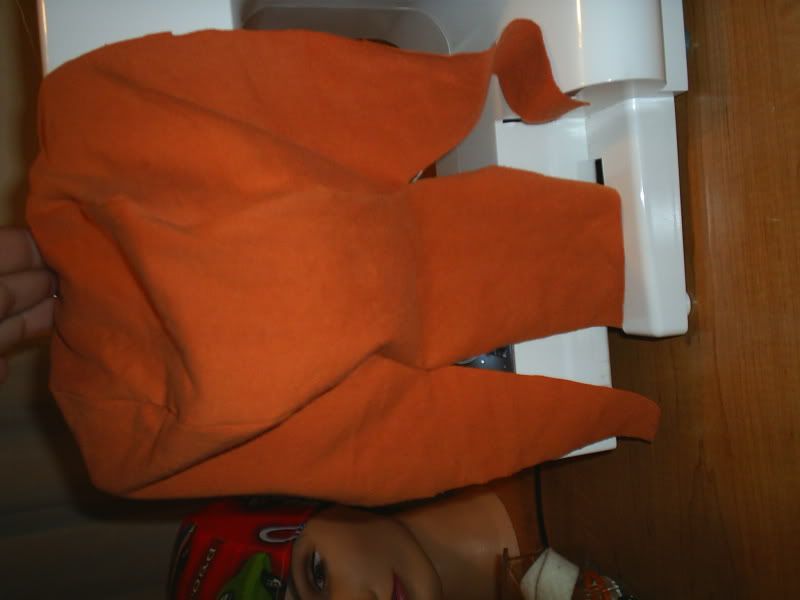 Frontal view: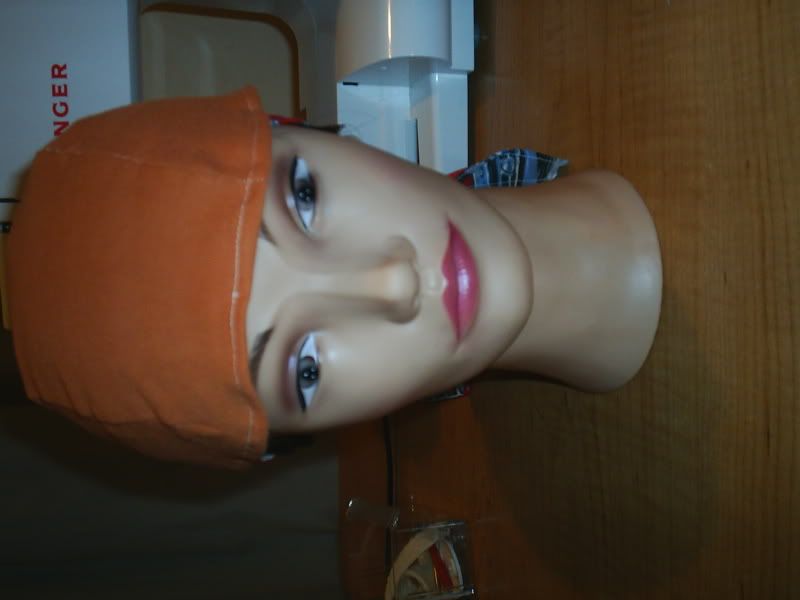 Tied view: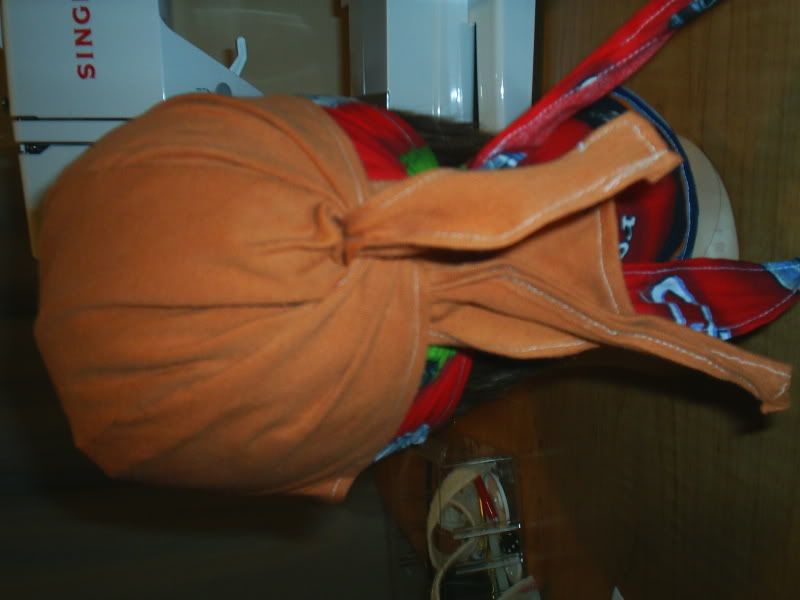 Okay, questions? Comments? Critiques?
Thanks for looking!
* Please do not sell any creations from my tutorials. I have already been informed of issues
I share my work to keep others from having to buy something when they could easily do it. This saddens me greatly*
edit: Sorry it took so long guys! My life got in the way!!!!
poh!
LOL SO here is a paint drawing with the measurement details:
Forgive my crude paint skills but the shapes you need will be like the paper and fabric shown earlier.
LOL Give me a few days and I will post up here ones I made for my girls and alterations/maybe a diff pattern.
I haven't made them yet so I am unsure of the amount of alterations that may be needed.
I hope this helps!!! Let me know if you have any questions!