I love Squint furniture. I drool over the website!
http://www.squintlimited.com/
I had an old couch and chair my aunt gave me when I got divorced over seven years ago. (When women get divorced, they receive tons of free stuff in my experience
) I always planned to redo the green plaid but never had the time or inspiration. The quality of the furniture is really good. When I was in my 9th month of pregnancy in '09, I got some nesting going on! Here are the results. I used tons of fabric I had been hoarding. The only fabric I purchased was the fuchsia velvet and the blue birds - both for cheap, cheap at Old Time Pottery. I can point to the couch when my husband asks why I hoard fabric now!
I also painted the wood frame blue. I didn't attempt a Squint inspired fabric decoupage on it. I was really pregnant and in a hurry!
The couch and chair sit in our master bedroom now. I love them.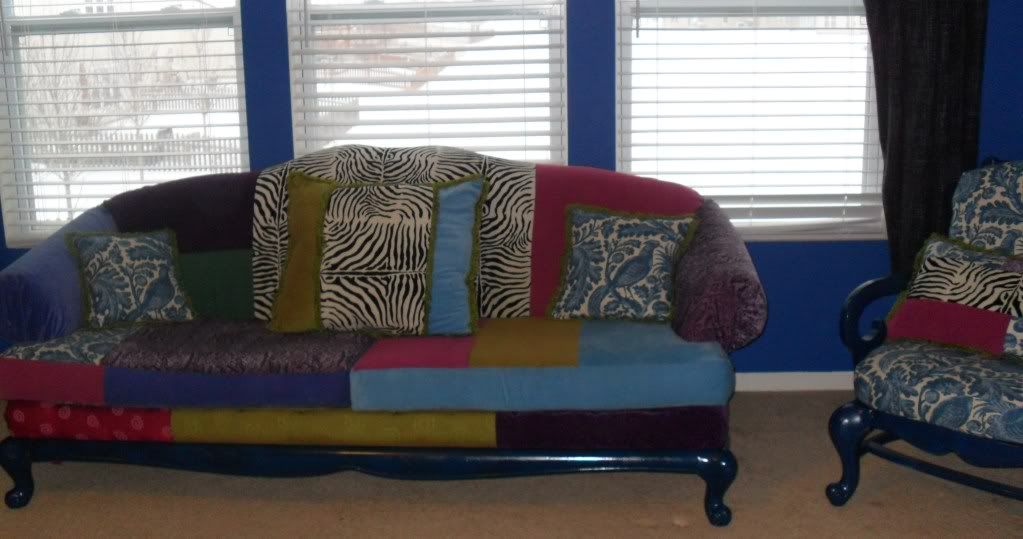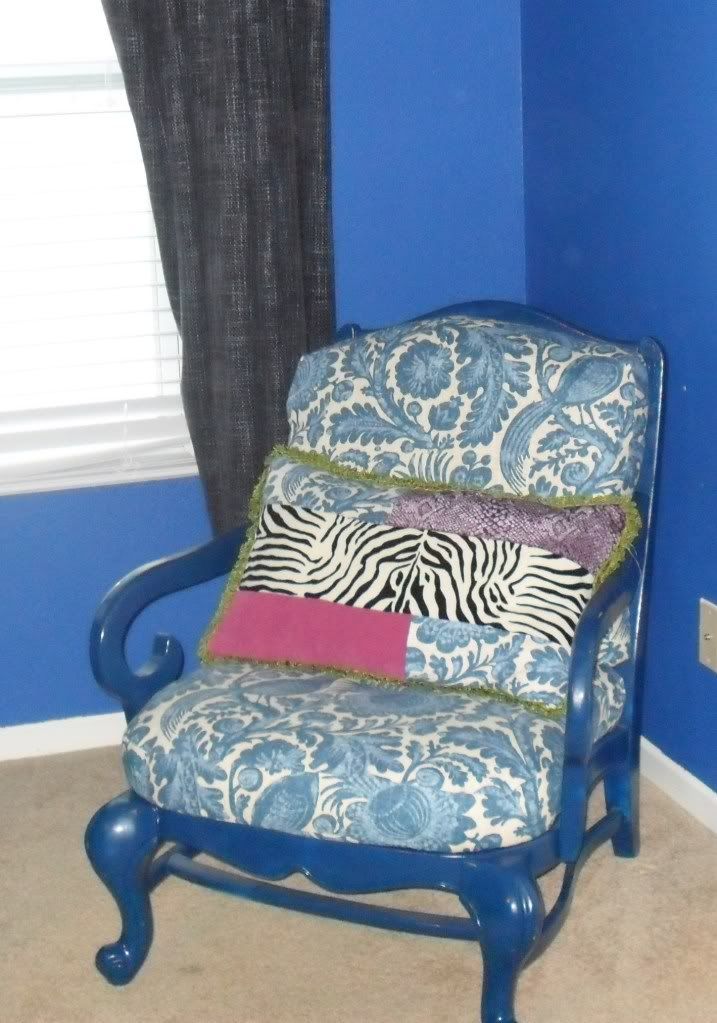 This is the only before picture I can find with most of the couch in it. It was taken at our previous house during the 10th bday party of my now 13 year old. She would be horrified to know I posted it. Good think she won't know! She should be ashamed of her messy playroom at our old house! I am a little.