I received from starfishea today!!
And absolutely love everything
Like I told starfishea I can't pick a favorite!
First everything wrapped so pretty!!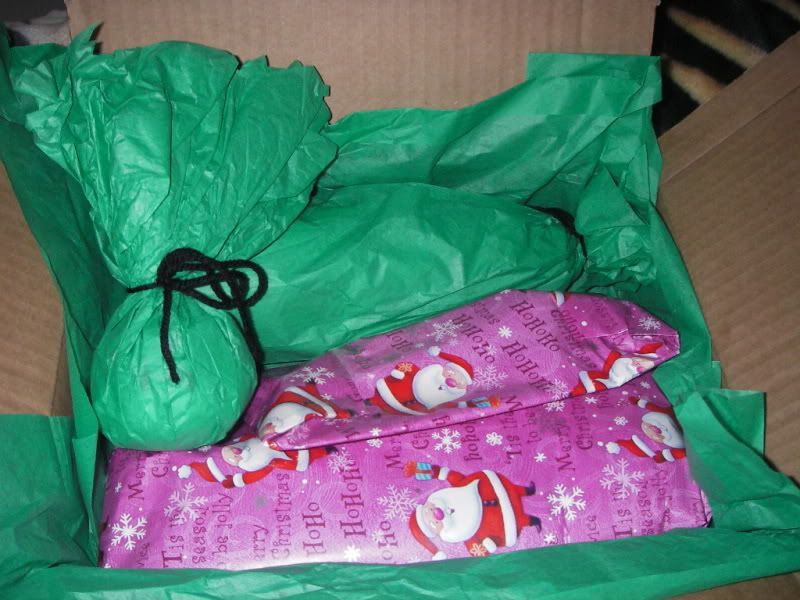 All the goodies together!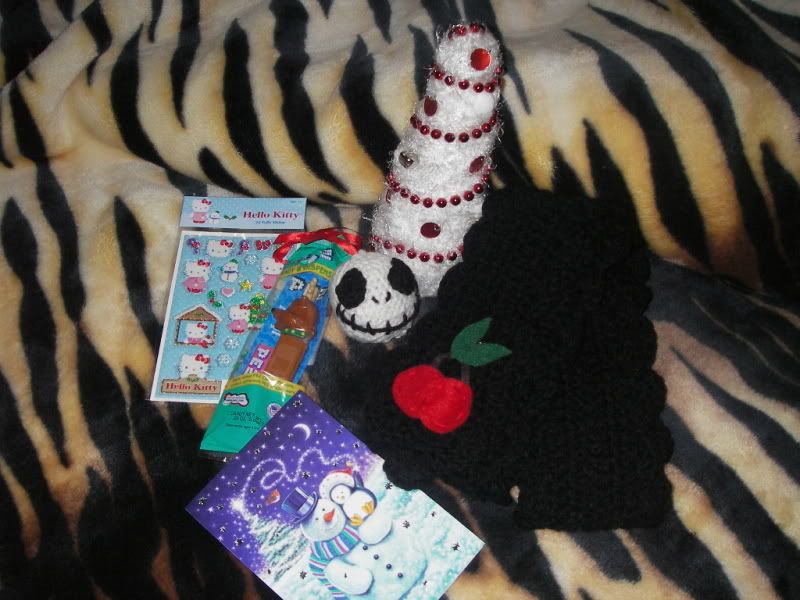 Closer view of this beautifully decorated white tree <3
Let me just say this picture really does not do it justice..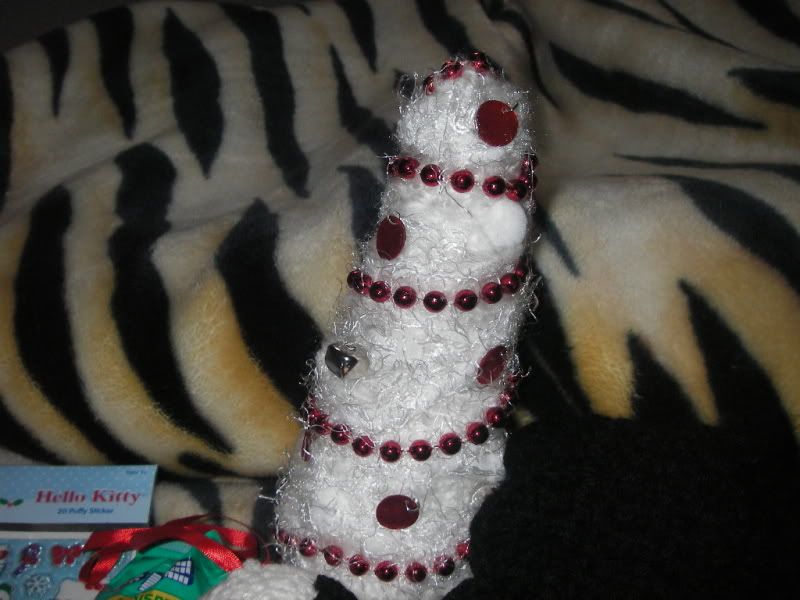 And a Jack Skellington amigurumi my very first amigurumi too, what a great one to receive!!
Here he is on the tree, the ribbon detaches too so he is not just an ornament.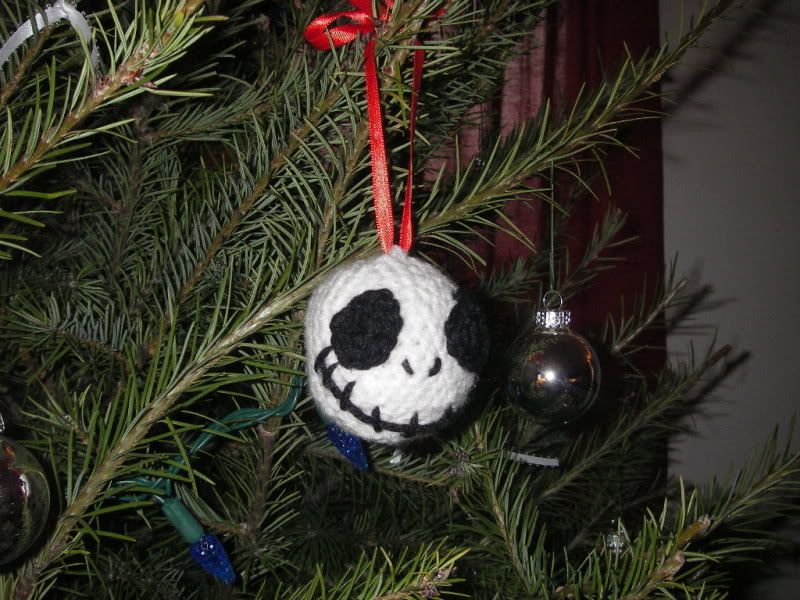 And last but not least Beautiful crocheted scarf with cherry's! ahhh!! so cute!
And so soft and cozy!!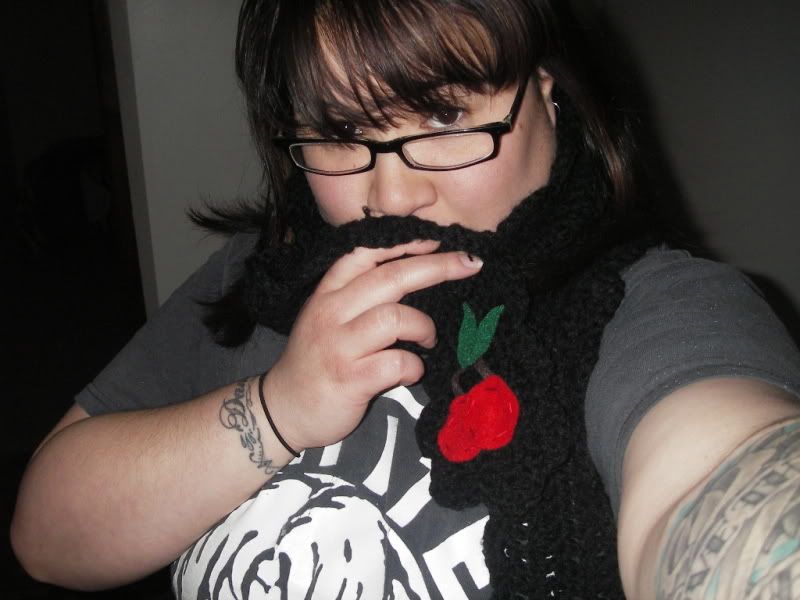 And a fun reindeer pez dipenser and the cutest puffy hello kitty stickers
I adore everything <333
Thanks for being such an awesome swap partner Ms. Starfishea!!