Your post inspired my friends and I to bake some of these for my birthday, yesterday. They were so tasty and so bad for us.
Here are all the cupcakes from our first batch iced and sprinkled.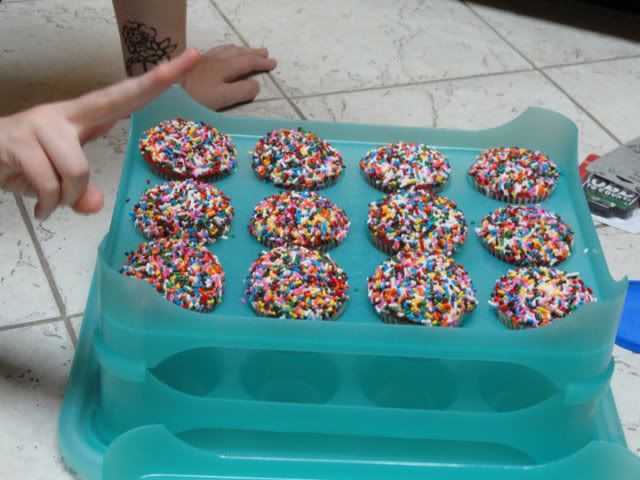 Single, lonely cupcake. Personally, I adore this photo.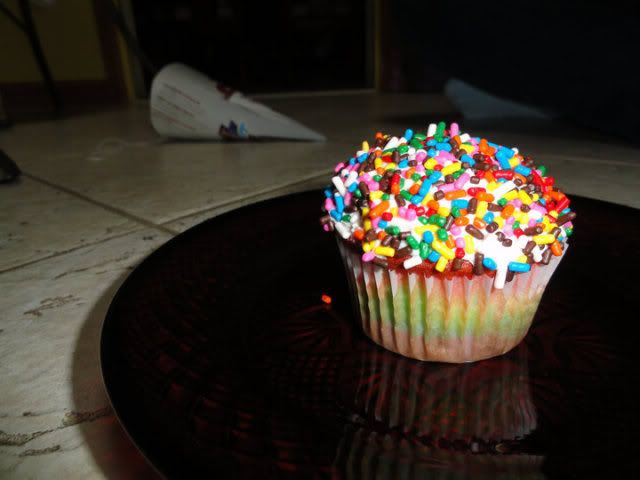 Happy birthday to me, cupcake innards and all. <3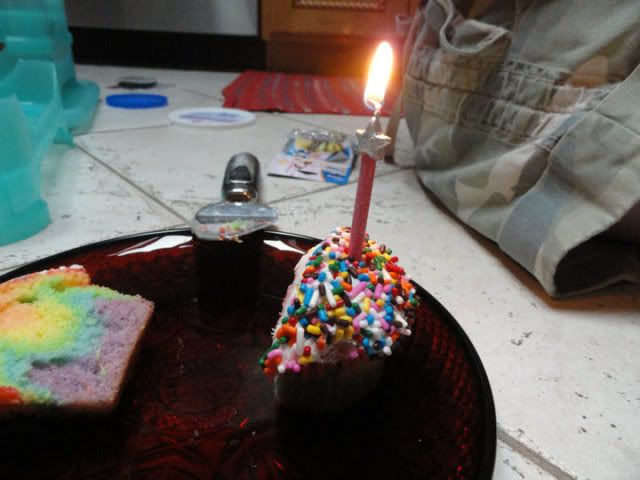 We used Betty Crocker coloring gels and weren't impressed.