FINALLY the crafting gods have smiled on me and allowed me, my camera and my camera cable to be in the same spot at the same time. And so I bring you craft pictures of the lovely items ChickadeeChickadoo sent.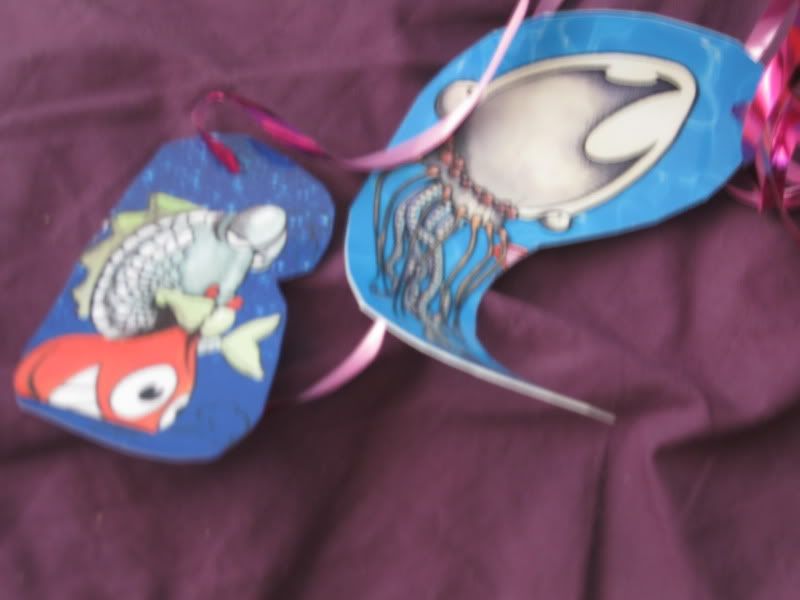 the items came wrapped in pretty pink crepe paper with these awesome weird fish tags cos the boat (yeah I know how cool is that!?!) that ChickadeeChickadoo lives on is called weird fish so it's kinda her thing
and these cool weird fish stickers and keyrings and cute roller stamps as extras
so on to the crafts...
for birds I got this lovely creature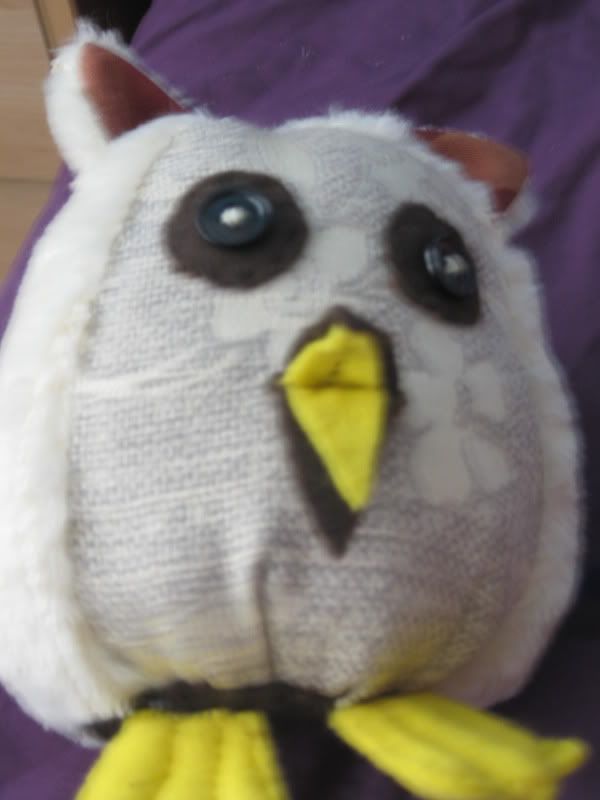 here he is hanging out on my overcrowded desk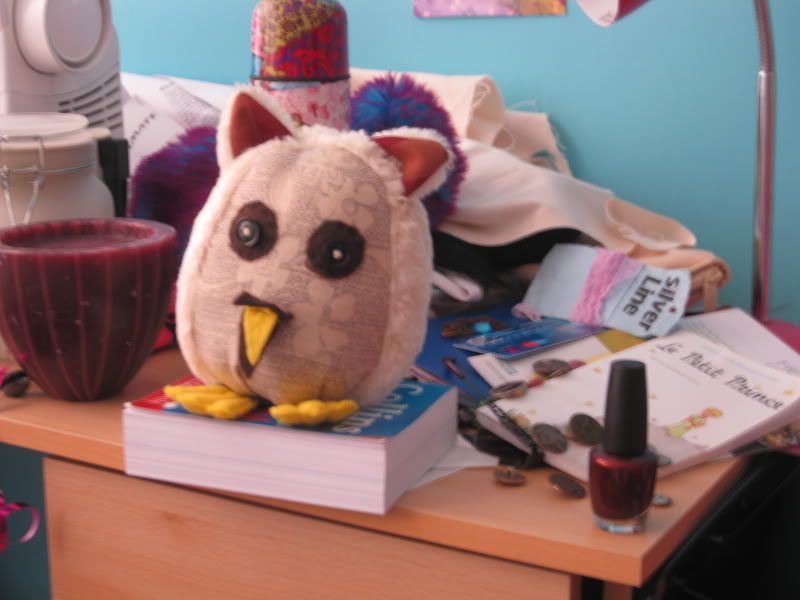 for robots these pretty trinket boxes. I just love the fabric on them
I got this sweet felt tree notebook for tree theme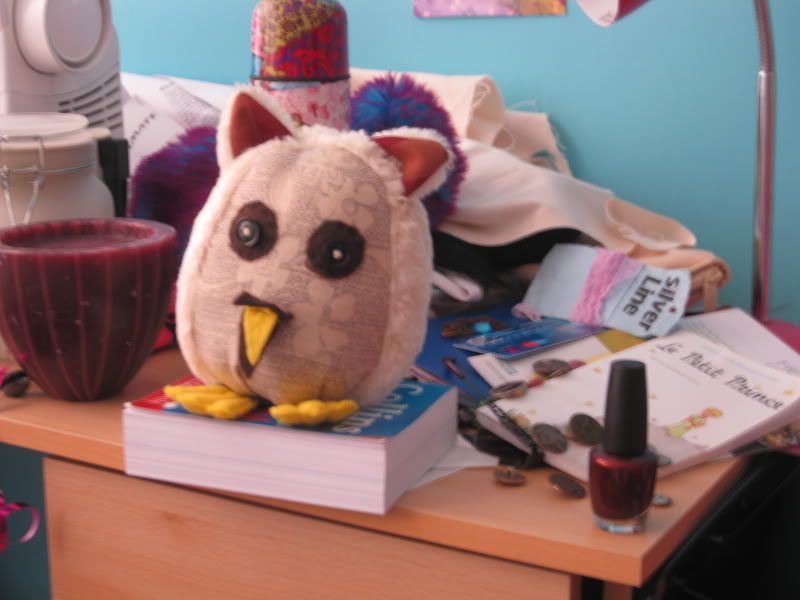 and these lovely keyrings and charms for my rock climbing. I can't remember if I mentioned the butterflies and lizards being all over the place when I was climbing or she just knew but I'm so glas she incorperated them into this one. Unfortunately I really struggled getting a focused picture on them. I think it's just that they're such tiny little things and my camera isn't exactly stellar on close ups so this doesn't do them any justice
so favourite for last anyways. This adorable baby dinosaur embroidery thing (can't think of what they're supposed to be called)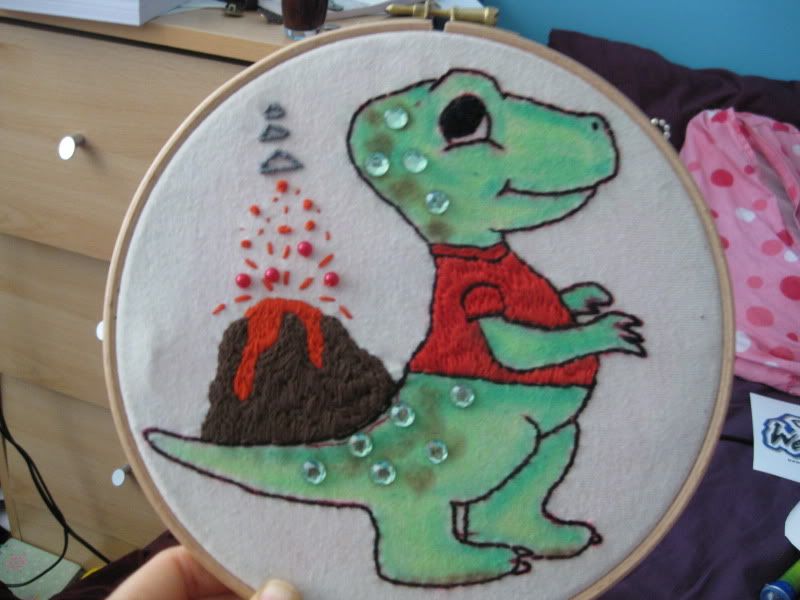 Thanks for a great swap!