I done made me a badass collar! It's two inches wide, made of nylon webbing covered with a cotton print and sewn with upholstery thread. The hardware is steel and the D-ring is welded; I'm going to take it to the park and test it out tommorrow.
Here's Swiper modeling for me:
I'm having problems sewing a straight line around the buckle, as you can probably see. It keeps hitting the sewing machine.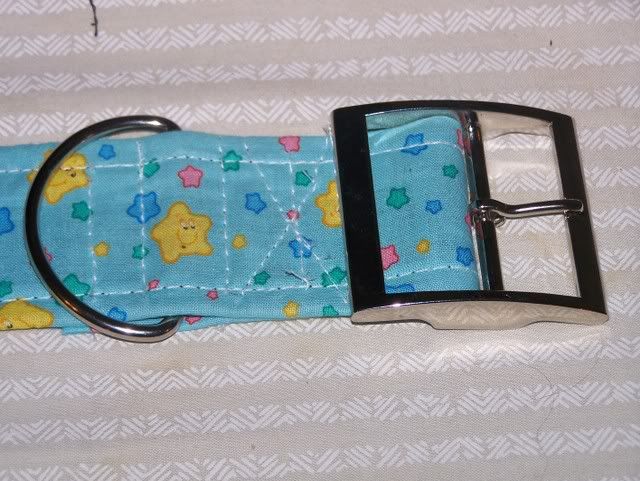 What do y'all think? If you saw a pit bull wearing that, would you be afraid of him?