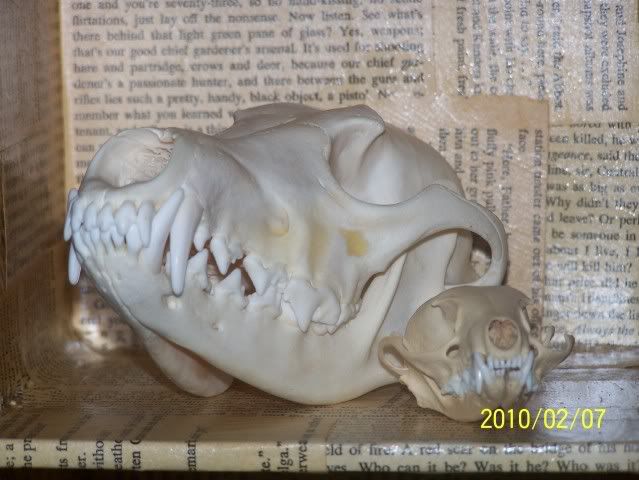 I was inspired by Thelastkodama's spiffy clementine box here:
https://www.craftster.org/forum/index.php?topic=334413.0
The cabinet is actually just a display box from World market; the pages are from on old book called
Billiards at 9:00]
that were yellowing.
I'd like to backlight it eventually, maybe a Christmas light in each corner.
I'm going for a sort of turn-of-the-century, Natural History thing. If any of y'all who are good at this stuff could suggest a way to fill out the display and make it look like more than just a box with skulls in it, I'd be very grateful! I don't have much of an eye for this stuff myself, but I think it looks a little too empty.