I made a harness for Swiper! It's mostly finished, I might add some padding and I might add a backstrap, but I'm just so darn pleased with myself I had to post. It's made of 2" blue nylon webbing, a welded steel D ring and a repurposed pinata whacker.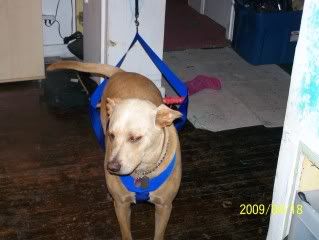 I used UberPest's tutorial
http://www.uberpest.com/harness.html
but still ended up with a slightly twisted strap. I'm not sure how I'm going to fix that, but I'll probably take the spreader bar off tomorrow and see if I can't figure it out.
Cheese?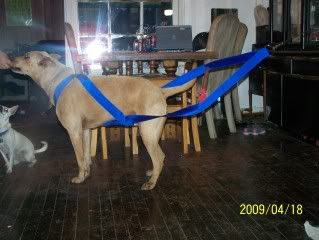 Omg cheese!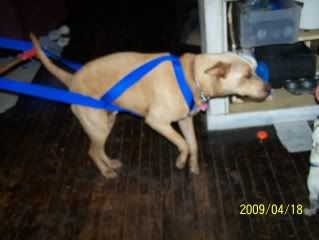 CHEEEEEEEEEEEESE...
Didn't want your stupid cheese anyway.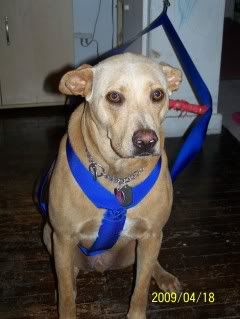 Hopefully it'll be dry enough tomorrow to get some action shots. I crave feedback, suggestions, and improvements.
Okay,finally got to try it out on the road!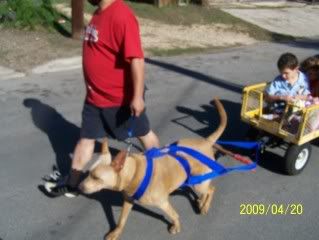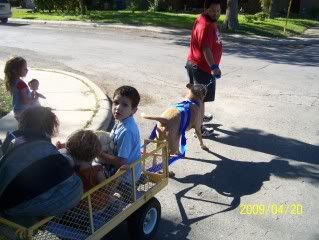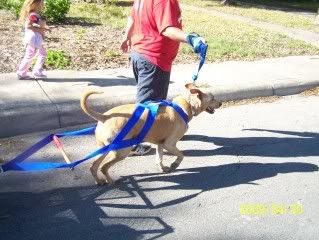 We got some wierd looks, but I think most of them were just jealous.