I'm not awesome at sewing quite yet, but I've gotten a lot better at purses - I've discovered that ironing everything makes sewing so much easier in the end! Sorry the pictures aren't great, I have lame lighting right now.
Just a tote with a pocket, I got the fabric on sale at JoAnn's, and then finished the roll for an additional 75% off, so sweet!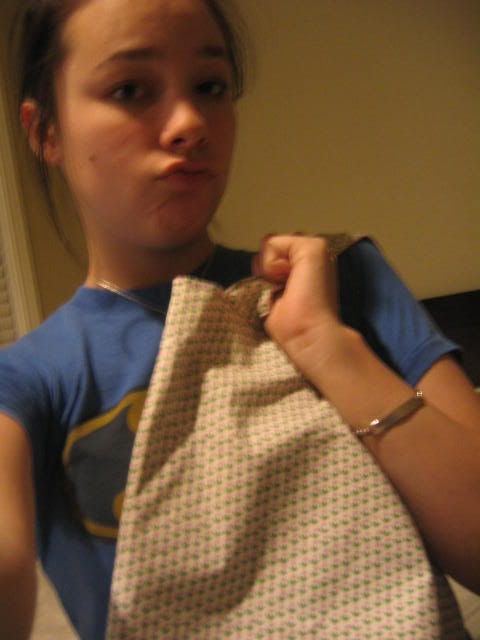 My boyfriend's dog haaddd to help take pictures: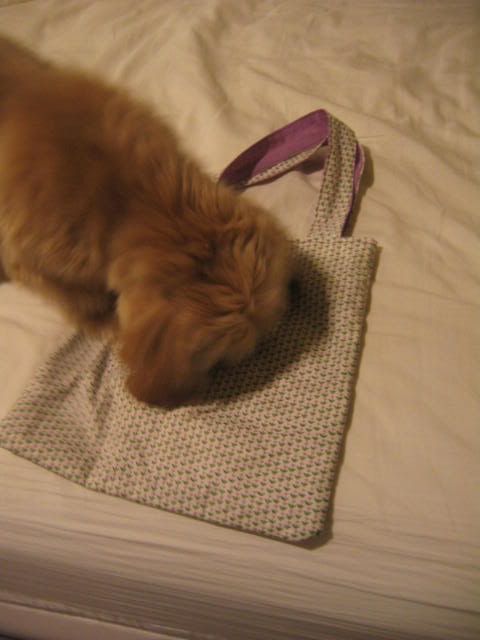 Second one! A little harder, I wanted to cut out a big bird and do a white one on the front, but for my first time trying this technique I stuck with squares, and I think it worked well!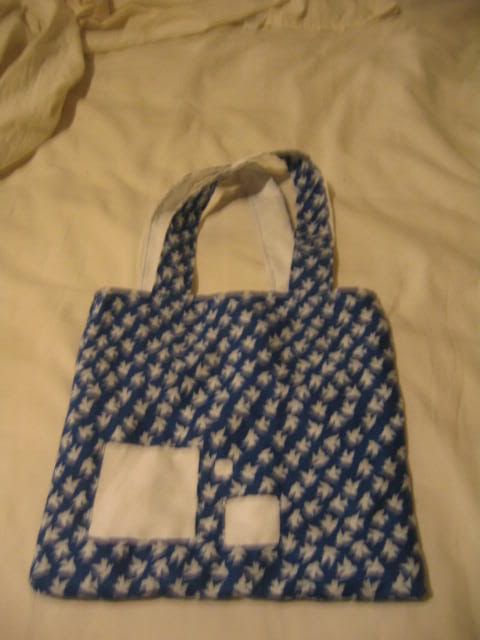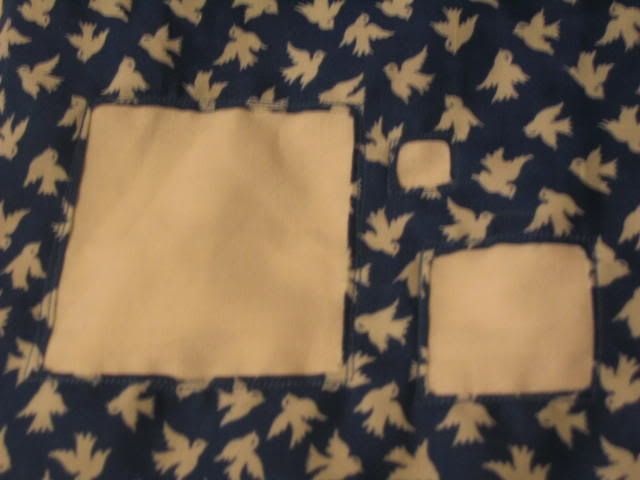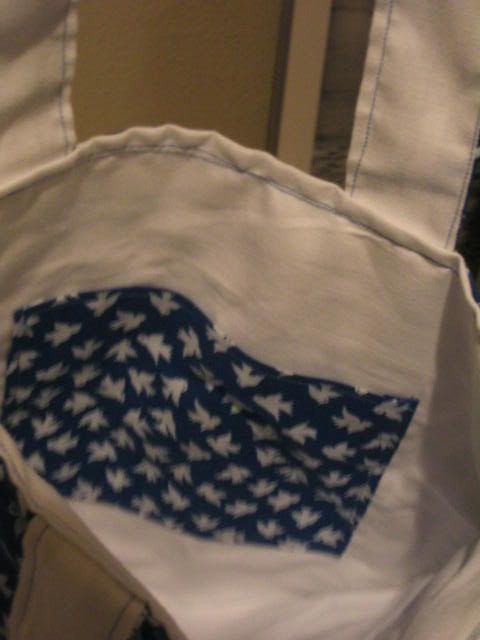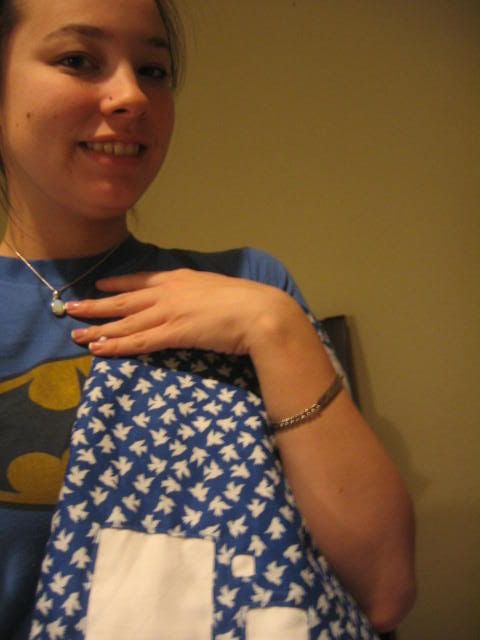 Me and my special helper, Reese: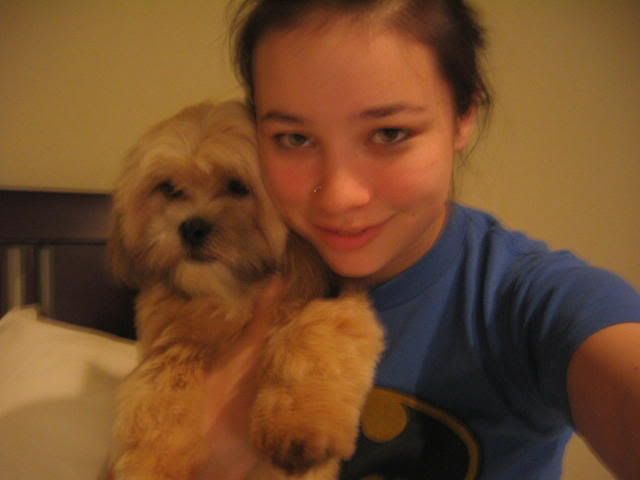 Thanks for looking.
Hope to have something cooler next time.