Wow, today I'm the first here...........
I haven't posted in fiber friday for a long time. But today I have something to show, so here comes...
"Poseidon" superfine Merino, 150 gramms and about 650 meters fingering weight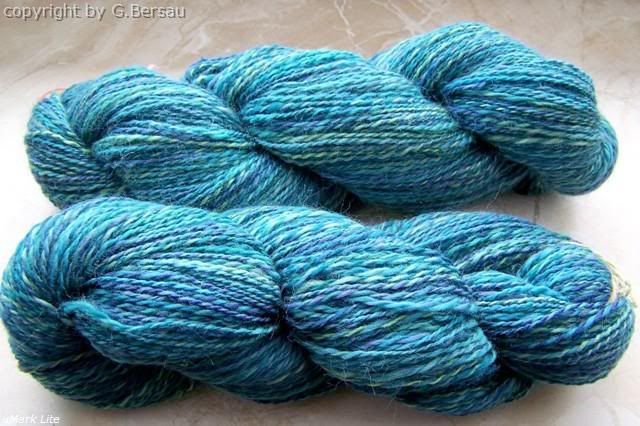 closeup
And a few weeks ago some friends and I visited an alpaca-breeder. We were able to have a look as the alpacas were shorn and of course I had to buy a little bit of alpacafiber.....
The alpaca is named "Grace" and has a gorgeous fleece of caramel coloured super soft wool. It's the one in the front.
This was spun right from the animal, so to say.... "Grace" 58 gramms and 208 meters.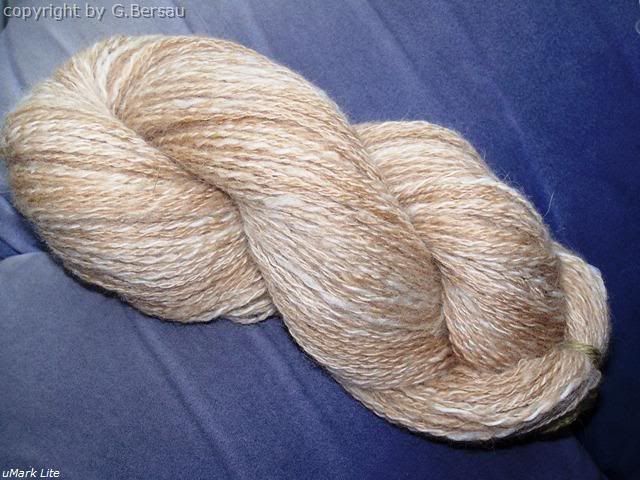 closeup
I hope, everyone has a nice weekend......