Hi @ all,
it's been a while, since my last post in ff. I must say, I really love all your yarns so far. But I the "yellow taxi" is my absolute favorite yarn. This is sooooo awesome.
Btw, 100bean, I just discovered that you are from the Netherlands. Thats so "just around the corner" from where I live. Maybe an hours drive to the dutch border.
Anyway....here is what I spun during the last week. Not quite finished, but I took a few pictures
The first is my new DIY-lazy-kate that I made last weekend. On the left spool is some handdyed falkland tops (yeah, finally was able to get some from the UK) and the right spool is handdyed merino. I'm in the progress of plying them togeter.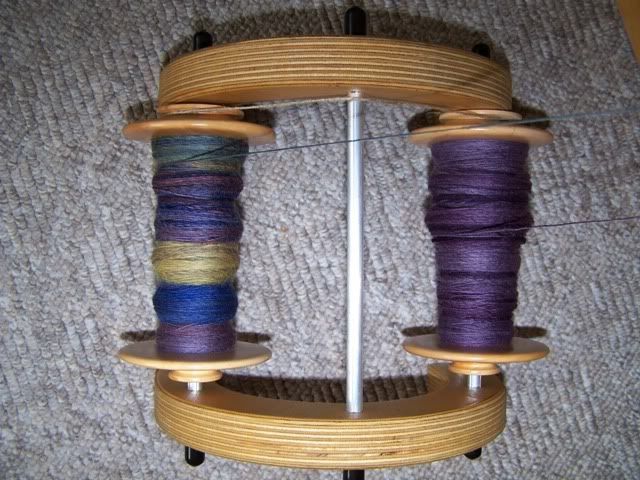 This is also handdyed falkland-top. I think this will end up with some eggplant-colored merino, but I'm not sure.
Next week the skeins will be finished an I will post pictures...