I have recieved orson!!!!!!! And he is the absolute best!!!
Bio first:
Name: Orson
Age: 8
Birthday August 28th
Species Octopi
Birthplace The wide blue yonder obviously!
Allergies Prawn and Batteries
Fav Food Sea Snails, Cucumber and marshmallows
Likes Science Test tubes Crushing pitiful sea creatures
Dislikes Butterflies and flowers
Fears Seahorses
Hopes and Dreams He hopes to create a potion so that he can live forever and eventually become a evil emporer of the woooorld!!!
Idol Brain from pinky and the brain
Goodie or baddie Baddie mostly, though he tends to breed mischief rather then evil
How does he feel about chicken He eats them for brekkie, No seriously he had KFC this morn
Drum Roll..............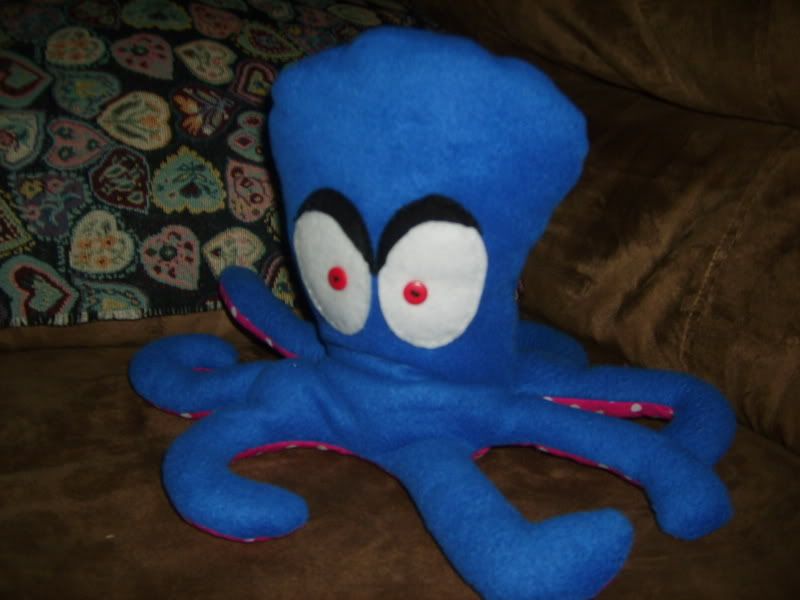 ORSON!!!! He doesnt approve of my moms decorating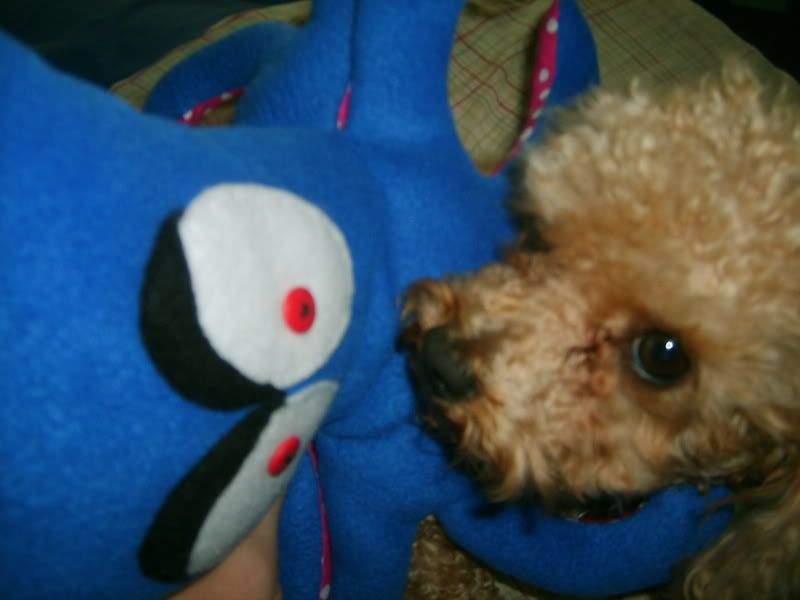 Orson trying to eat Charlie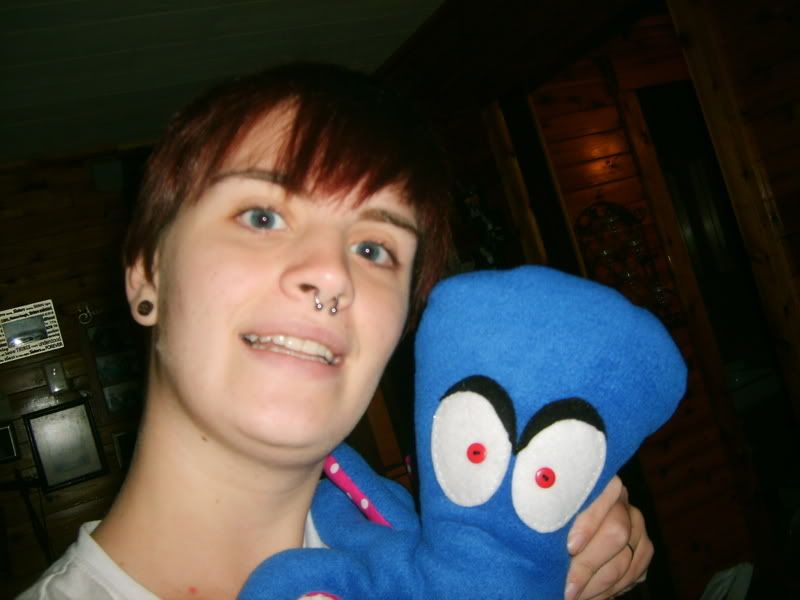 Me and Or!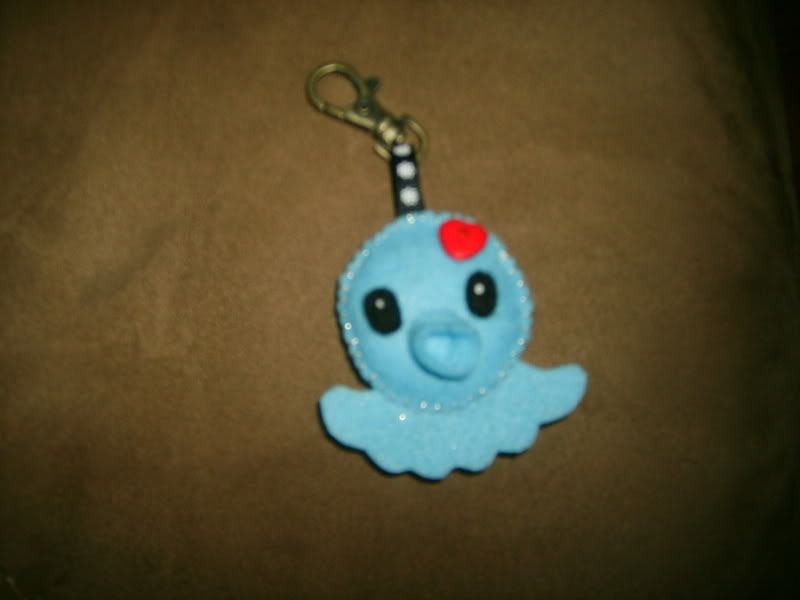 Awesome keychain from my wists!!!!!!!!!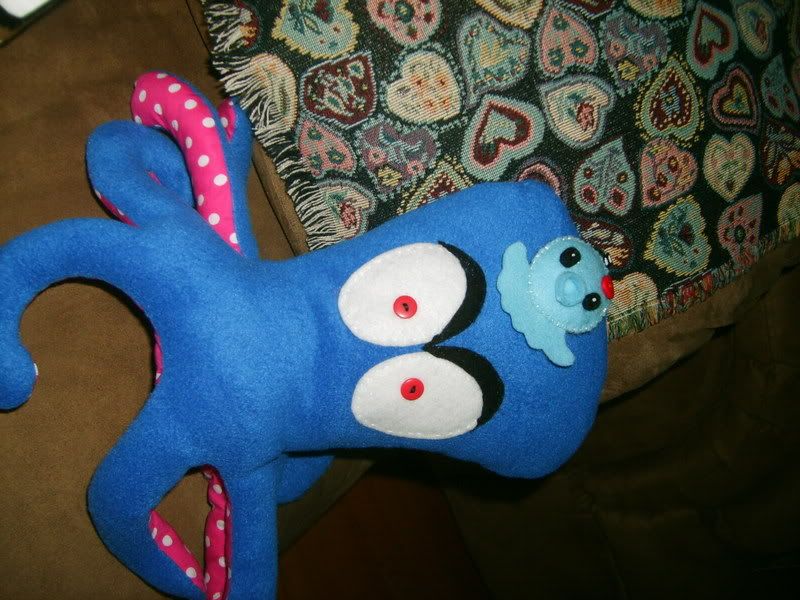 He doesnt realize this is a keychain, he calls it Sadie [sexy sadie] and plans to make it the first woman of Octopia... Dont ask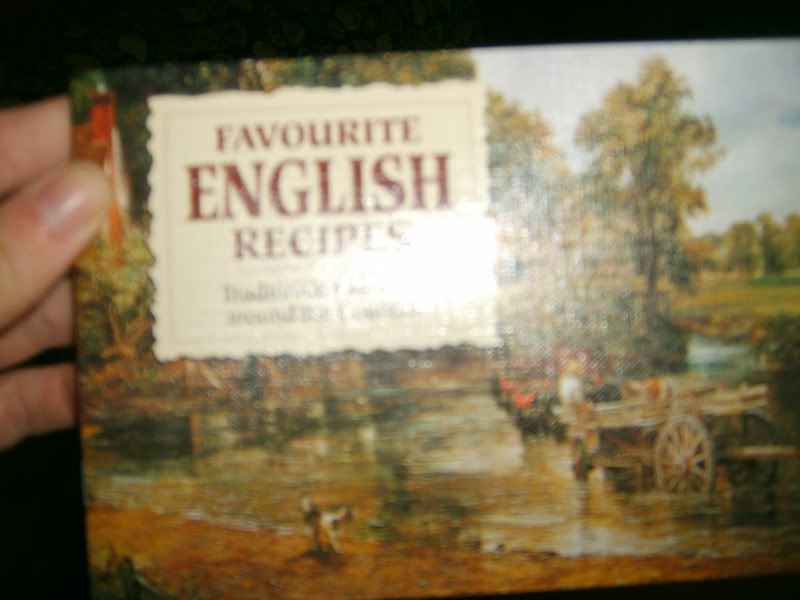 A pretty awesome cookbook on Traditional English Fare, There is a Pheasent Cassorole that I plan to make one day
I also recieved tons of candy that I have eaten already!!!
Thank you so much fruityloops!!!!!!!!