For my friend's birthday I reconstructed an old book about hairstyles. In our town there are alot of really funny hair salons with very odd pictures on them. We have always laughed about them. So I figured I'd make her a hair themed book. I tore apart the book and glued all of the orginal drawings together so that none of the books text could be seen. Then I made an embroidery embellishment to each page that had been glued. Then I inserted my photo pages (I just printed each photo on to high quality cardstock). I also added pictures of her that show off her lovely locks. Then for the end pages I added funny pictures on heavy watercolor paper to keep the cover in tact. For the binding I used a sewing machine then used a tapestry needle and embroidery thread to bind all my sewn sections together.
**This is the first book recontruction or book binding I have attempted and feel pretty good about the way it came out. I did not follow any tutitorials really just trail and error.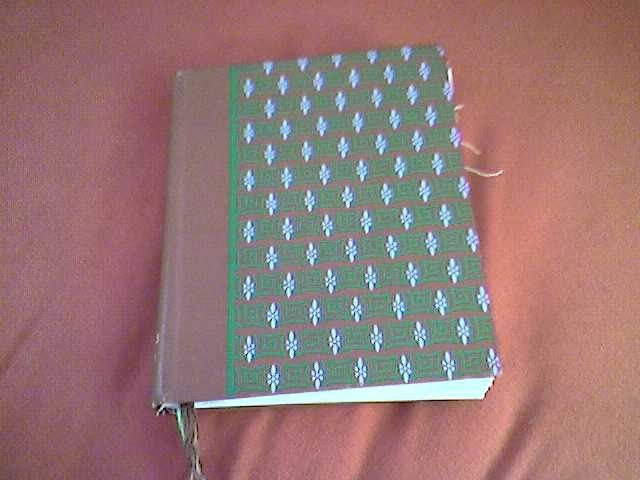 I love all of the strings that are coming out of it. It looks really DIY
Front cover and first page.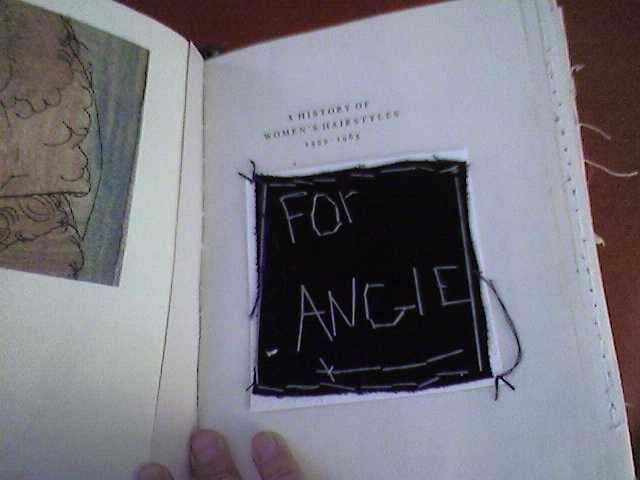 Hand sewn dedication.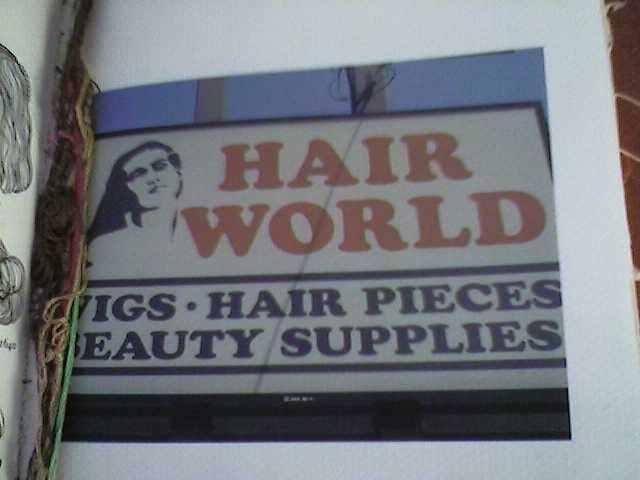 Book mark (made to look like hair) and a photo of a weird hair salon.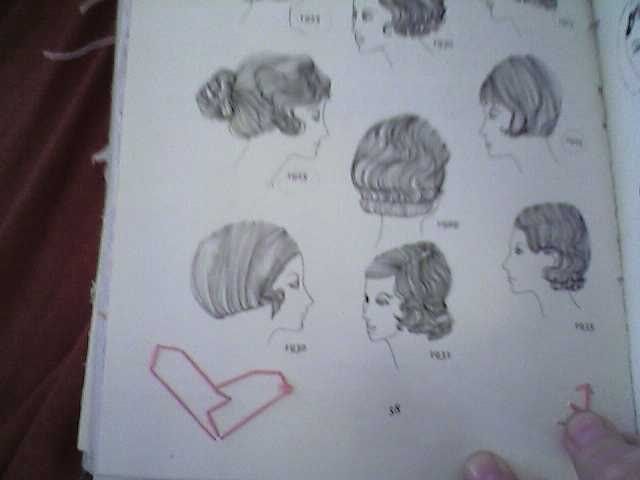 Page of orginal drawings and embellishment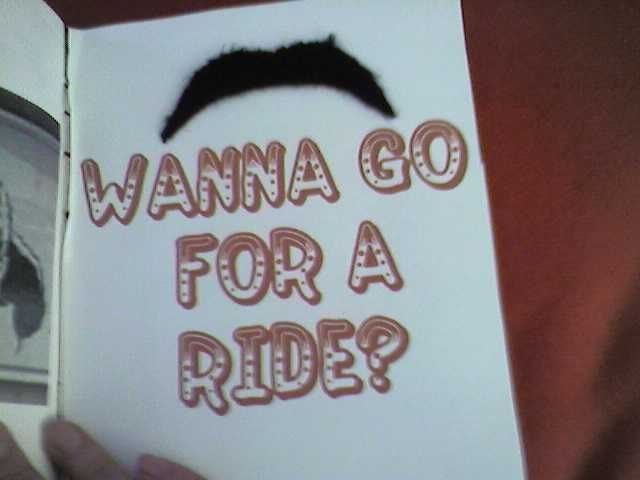 Back cover. She likes to wear fake mustaches so I glued one in there.
Thanks for looking!