I had originally begun this back in January and didn't get around to finishing it until two days ago. It's not that it was hard, I've just been working 60 hour weeks and we got a puppy and I just haven't had any time. So, anyway...here is a bag I made for my yoga mat. It's a basic bolster shape...I did follow a patter, but changed the handle to suit me better. It's quite spacious...roomy enough for a towel, too. I had considered making the one using the free pattern from Amy Butler's website, but I didn't like the open top and I thought it looked like an awfully tight squeeze.
Without further ado...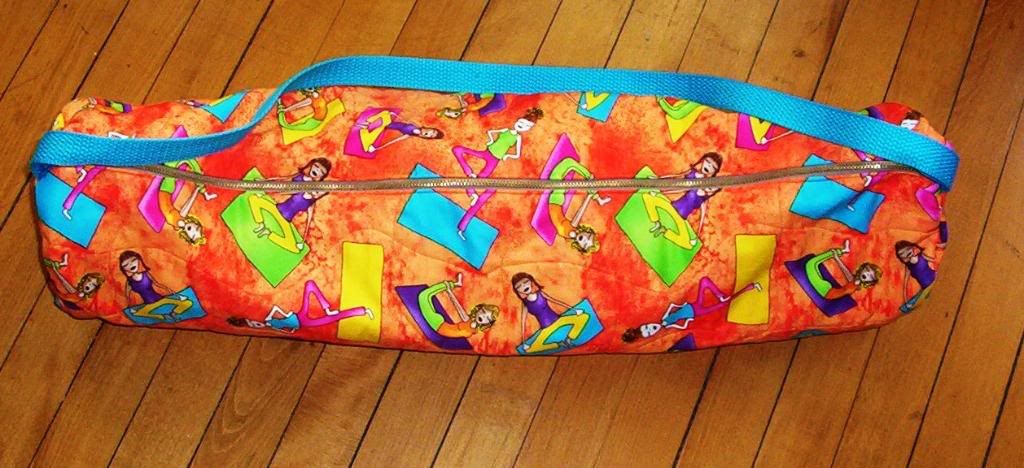 The strap isn't too long. It's just right for slinging it across my body.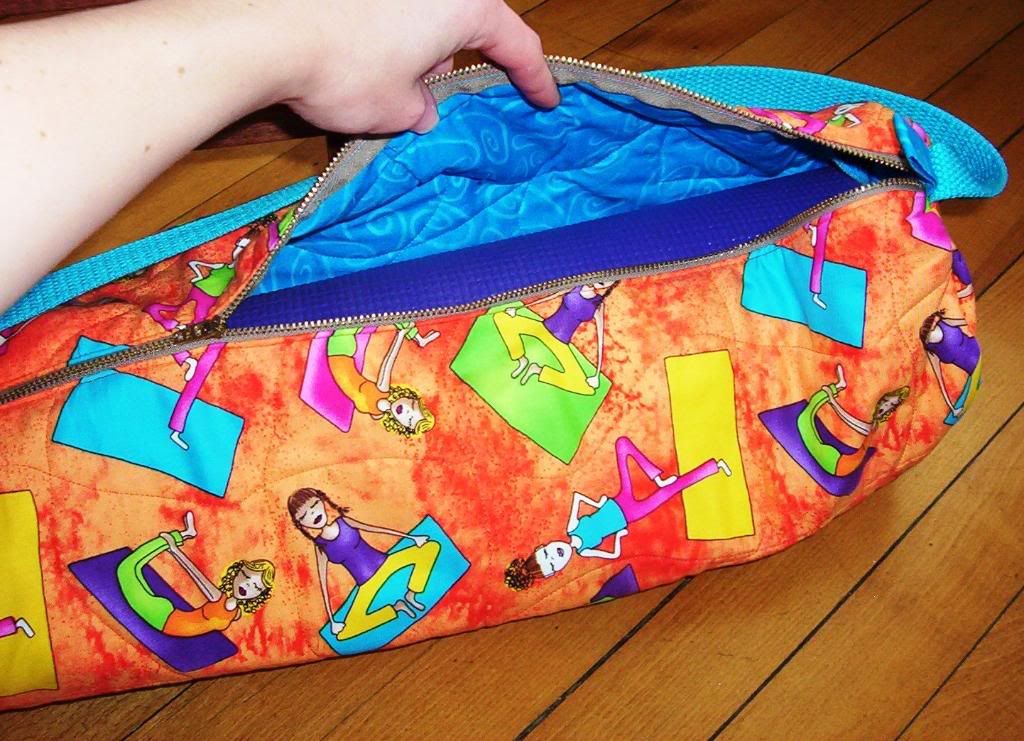 Lining shot.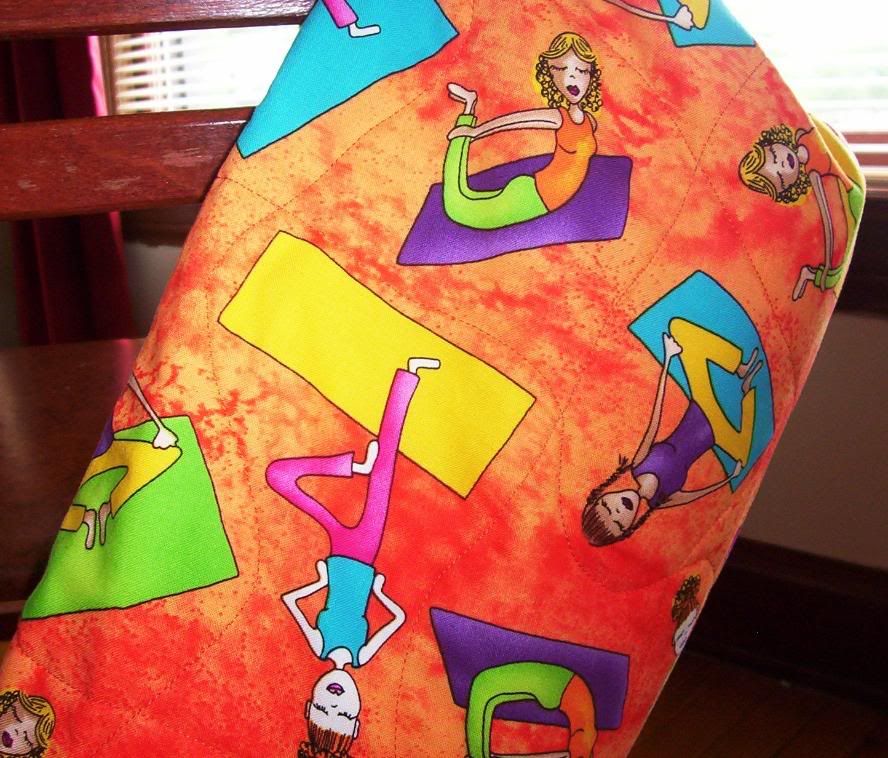 Close up of quilting.
Questions, comments, constructive criticism welcome...thanks for looking!!!