My first attempt at stenciling was for my Pirates of the Caribbean swap. This is what I made for my swap partner. It's on the left shoulder part of the shirt.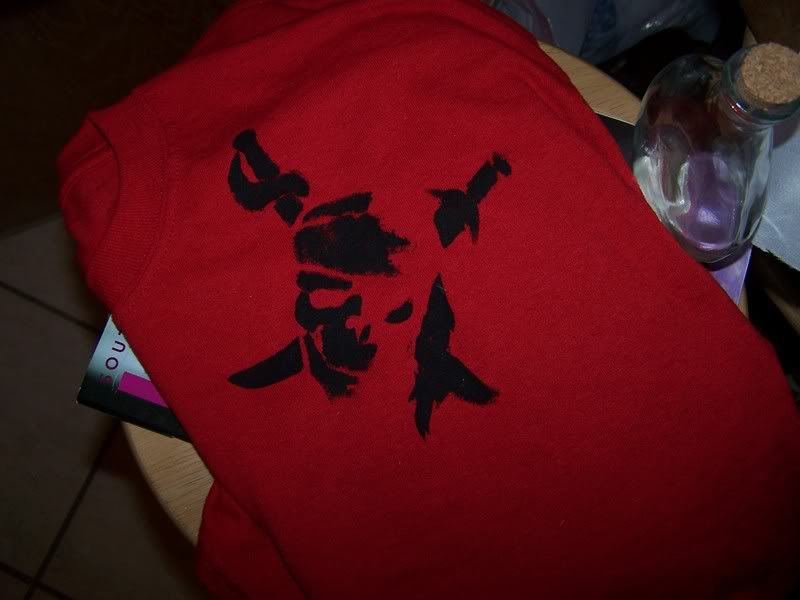 My 13 year old sister was so impressed by it that she asked me to do this one...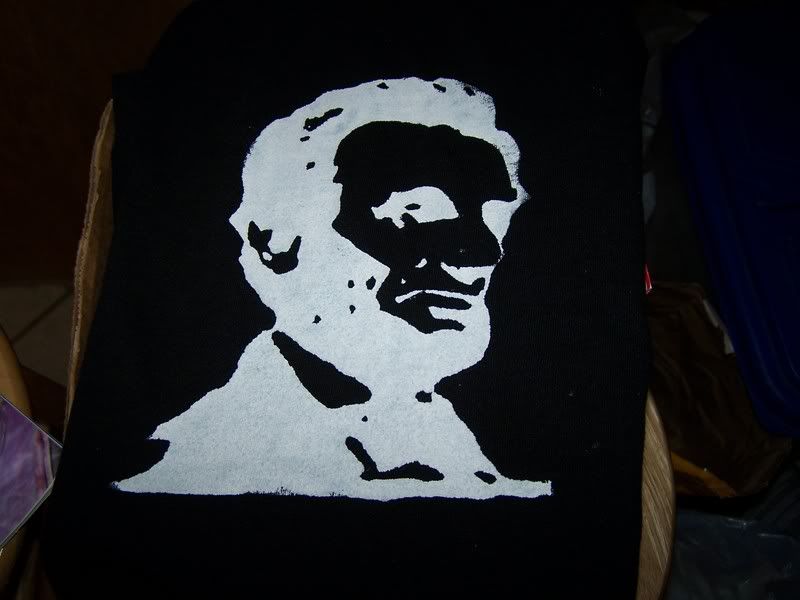 I have NO CLUE why she wanted Abe Lincoln but she did and she loves it. Hahaha. People ask her, why? She says cause its cool.

I guess she sure showed them =) Not too shabby, aye?