I went to the Sisters Quilt Show in Sisters, Oregon this year and had a great time! I purchased some great fabrics and a perfectly wonderful pattern, but among my purchases and pictures and everything I also grabbed two skiens of 100% wool yarn that was dyed in the wool and then spun. It makes for a great transition in the yarn.
I decided I would try my hand at doing a bag without a pattern. I found a Batik fabric that just matched perfectly. It was pure luck and wonderment that I got this done the way I did. I am in love with the bag. I hope you all like it as well.
I used Noro Yarn and a size I crochet hook. It was done mostly in hdc with a few sc and dc where needed around the handles.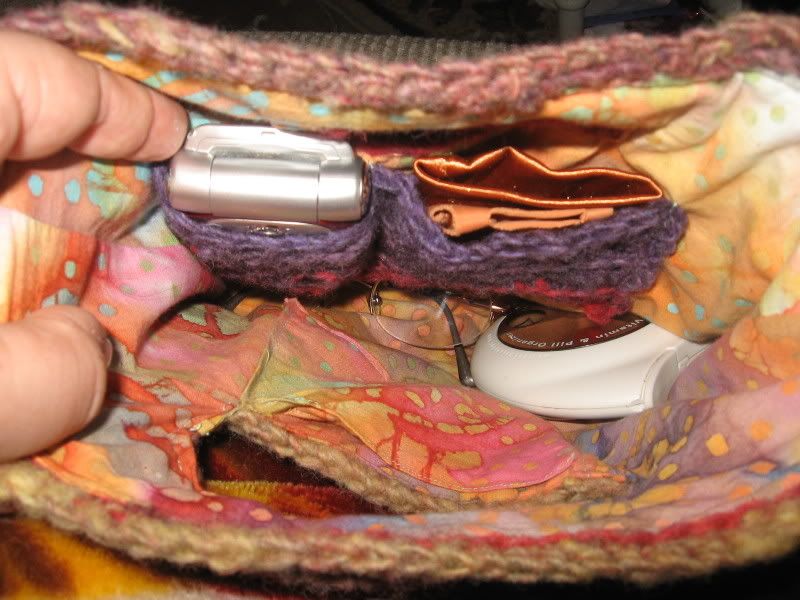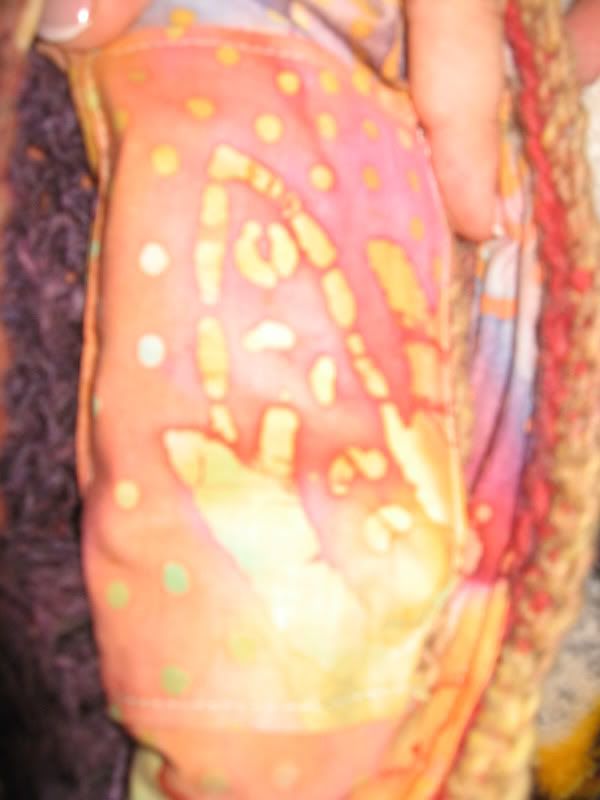 There is one fish pocket on one side and the crocheted pockets on the other.