Picture time! I just got back from California this evening (I went to the Monterey Bay Aquarium!!!) and my package was in the mail box waiting for me!
Octipii made me this awesome tote bag with some beautiful patches: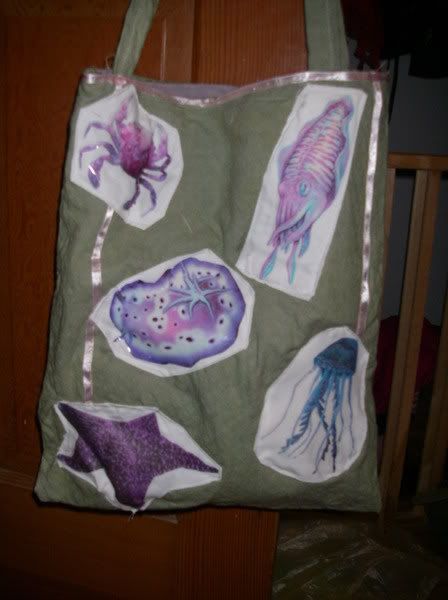 A fishy necklace!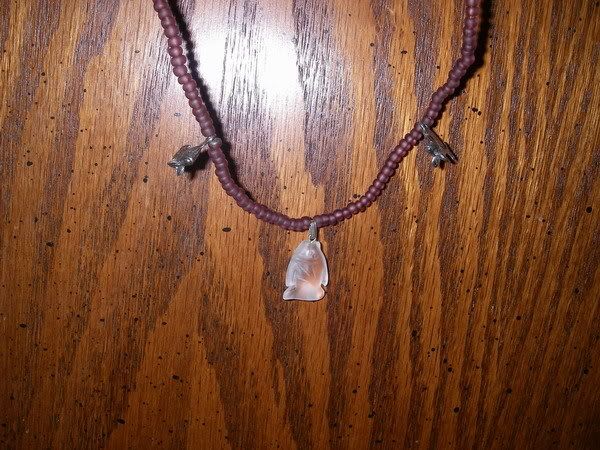 And a t-shirt with a stenciled reef scene!