That's hilarious about the Xmas pickle. I get pickles every year from my mom, and I have since I was a kid. I LOVE pickles. There's usually a jar or two in my stocking, although I think some years I've received them for my birthday. It's hard to remember, since I open my Xmas and Birthday presents together.
Anyway, I've received all my packages and finally found my camera charger!
From Zelda.Suicide, this lovely crocheted scarf: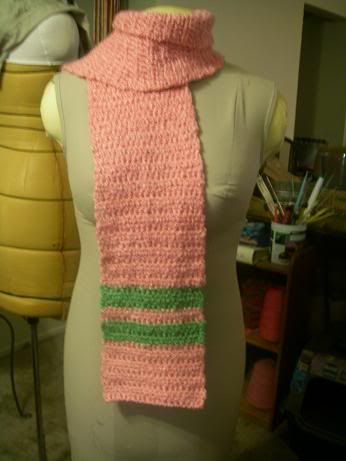 From sheepBlue, an awesome octo stenciled shirt (it's SO soft I've slept in it every night since I got it!) and some goodies for resin: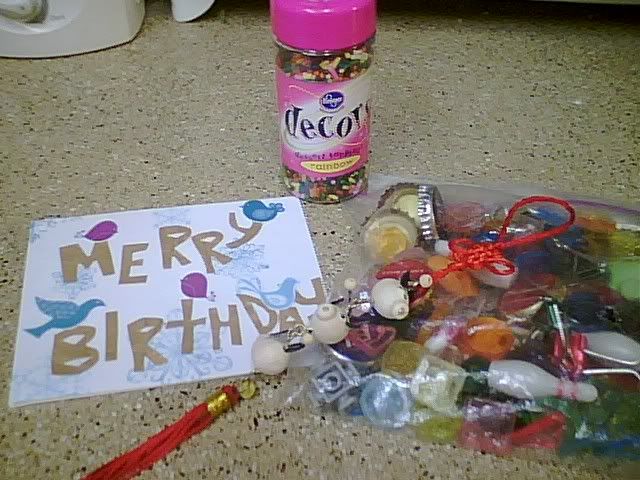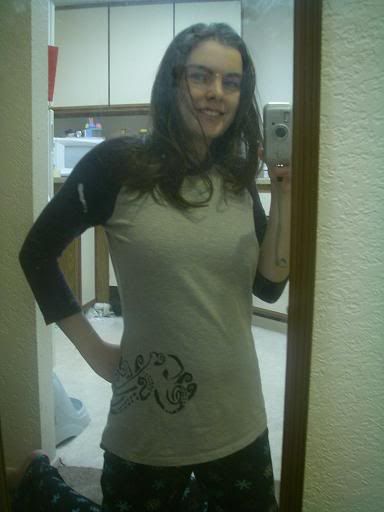 I think it's time to clean the mirror
From thanate, an
8 lb box
of vintage knitting/crochet magazines, a pair of vintage needles, some vintage sewing notions, AND some vintage yarn with a delicious goodie: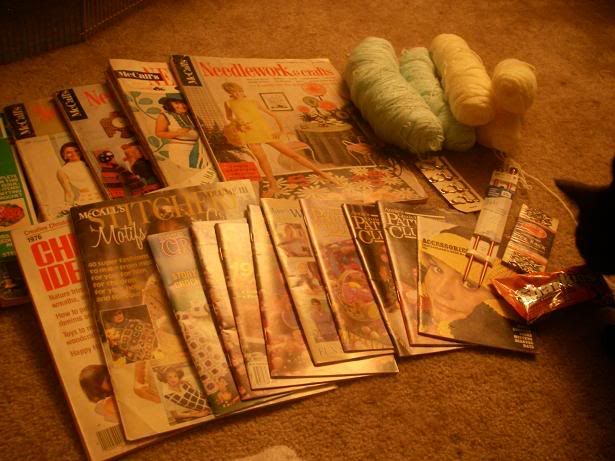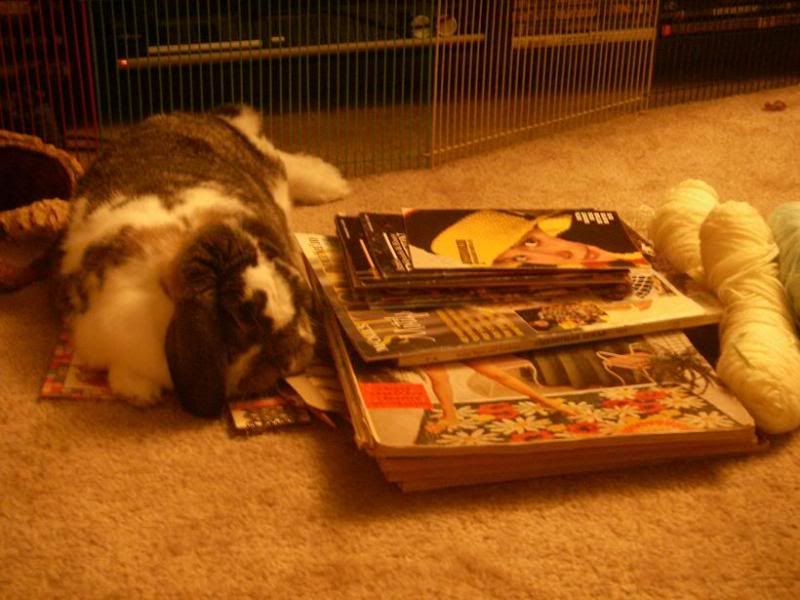 My bunny Marilyn took a nap on the pile
One thing I think is highly amusing: I actually HAVE some of that yarn already. In fact, one of the ornaments I made for addicted2knitting is made out of the green. I liked the yarn, but only had a small ball of it I found at a thrift store. Now, I've got enough to make a sweater or a lap blanket!