I got the idea for a patchwork denim bag (with seams on the outside so they will fray) from someone on this board, so the idea is not mine, but this is my take on it. I used 2 different colors of denim squares and some of the squares were done using the tie-dye technique but using bleach instead of dye. I lined it with blue patchwork fabric and there is a pocket inside with a snap. The top closes with a zipper. My teen daughter loves it!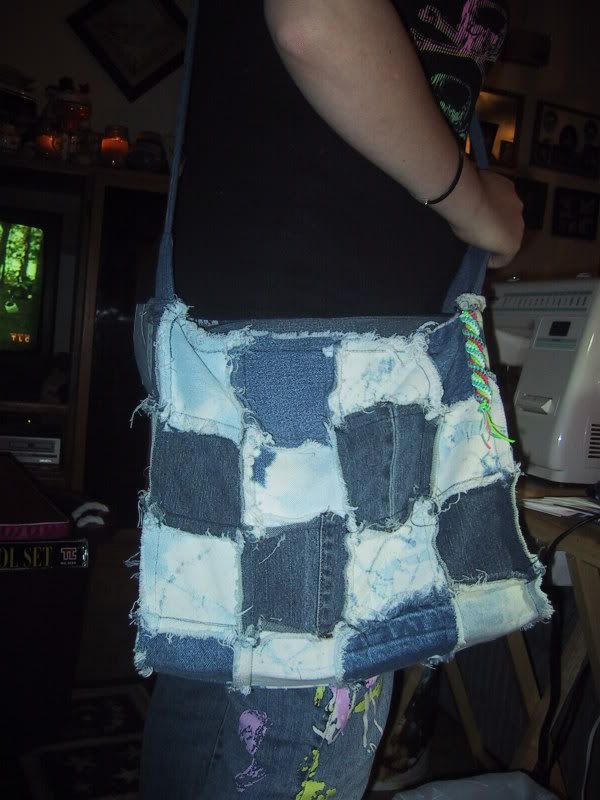 Other side:
Inside:(fixed the choppy picture)
First time posting pictures-ever-anywhere
-Hope it works!
Thanks for looking!
Kelley