Hello!
Far too long ago, a friend and I adopted a loom. However, we were both busy and were never able to determine what kind of loom it was. I've looked through a number of books and online tutorials, but never saw anything exactly the same as it.
The closest I can come is a rigid heddle loom, but in that case, I think it is missing a few parts. I'm hoping that my fellow craftsters can help me with identification so that I can began learning to use it. Any advice would be appreciated! Thank you!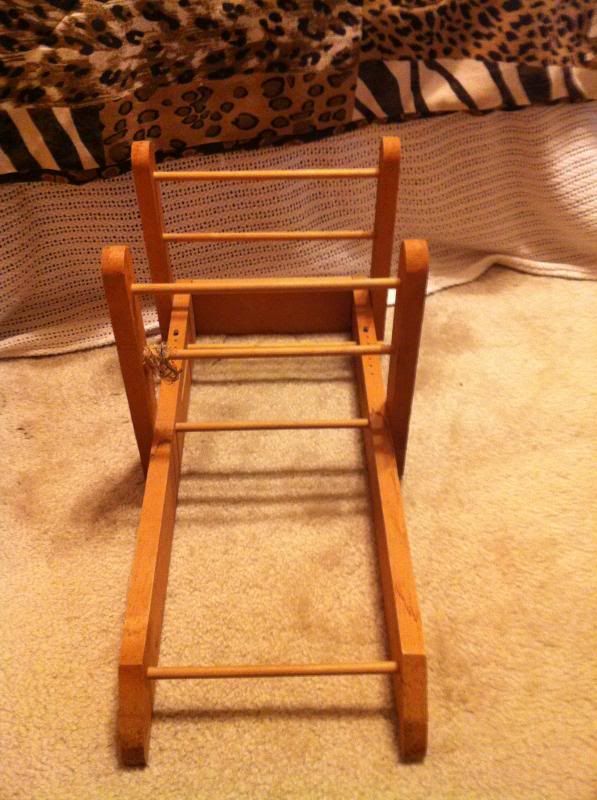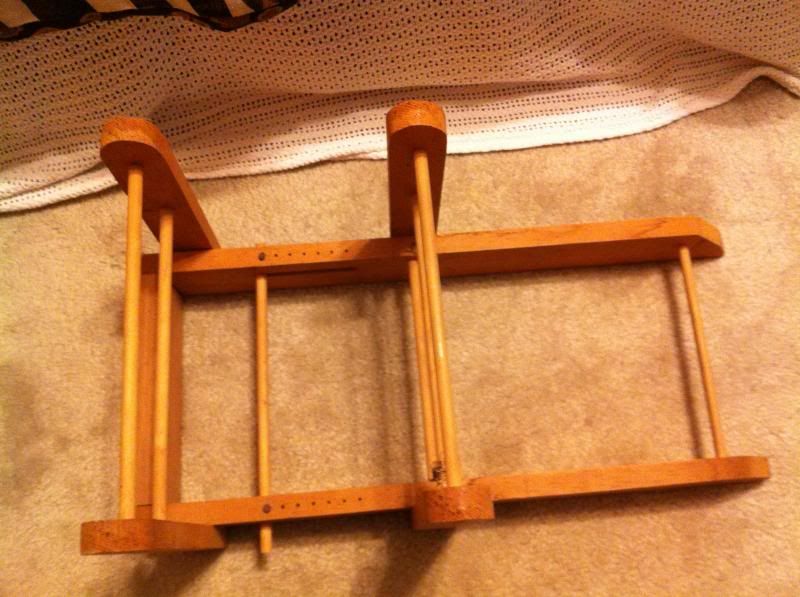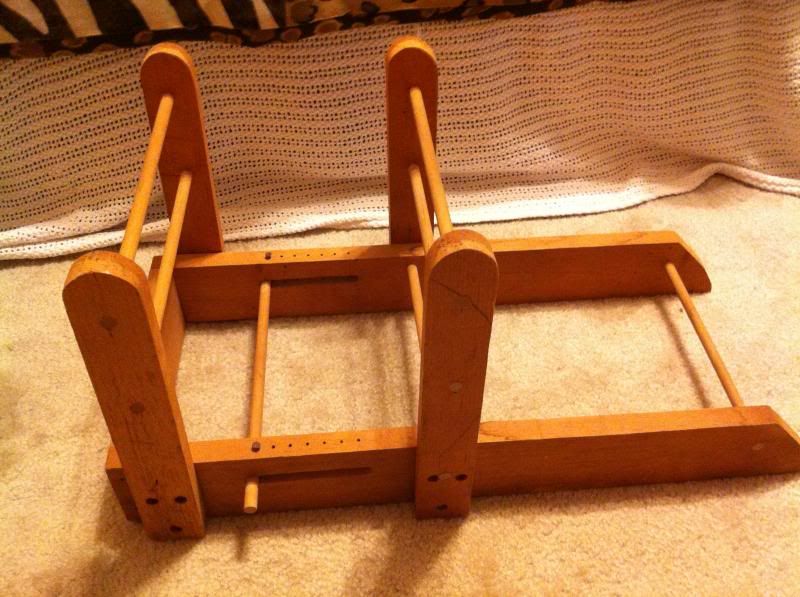 As you can see, all of the dowels are stationary except for that one dowel in the slot with the pins. By removing the pins, its position in the slot can be changed.
Thank you again for any assistance you can provide!