So I have just completed my bandana. I got up and thought, might as well get that out of the way. So here she is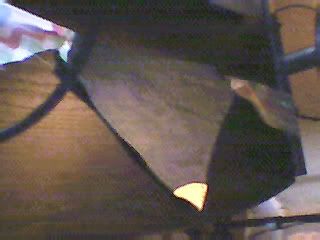 Sorry for the bad images, I dont have a digital camera yet so I have to deal with my web cam. SO this is what it looks like laying flat, th strings on the sides are very long, which u cant see so that they can tye easily in the back and still dangle down pretty far.
This is the back/side
and there is one with the tying divices. They're actually a bit longer then what u see there.
enjoy!