This dress is kind of a halloween costume, as I made it for halloween, but its too warm and cozy to not wear more often. I drafted the pattern myself, basing it off of the "sexy" halloween costumes that sell for WAY too much money. I wanted something quality and cheap. It cost maybe $20 to make, and that's only because I bought way too much material. Its made of polar fleece and faux fur. The hood edging is stuffed with stuffing tob make it look fluffier. I accidentally sewed the zipper on inside out, and didn't feel like seam ripping all of it, so its now just a pain to get on and off. It was so warm...I was probably the only warm girl on halloween. I didn't feel like leaving the hood up, so I brought out my horns from another halloween and said I was the wampa from star wars. Unfortunately I didn't actually take any pics on halloween, so my makeup and everything isn't done or anything. These pics are months later.
The front:
The Back:
The Boots (not DIY...happened to have some):
The Dog not being thrilled with posing with me:
And, of course, the wampa (I promise next year it'll be more convincing):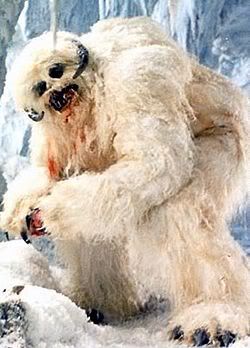 I know its really late, didn't feel like putting it in the costumes section because I doubt many people check that this time of year. Move it if you'd like! But anywho, figure its better to put it up late than never!