Hello! I've been hanging around Craftster for a long time, but this is my first time posting here.
I learned to knit last summer and became obsessed with the television show Firefly about a month later. I saw the Knit Your Own Rock Star pattern in Stitch N Bitch Nation and immediately wanted to knit a doll version of one of the Big Damn Heroes. Being the procrastinator that I am, I only got around to making that doll last month. The project was halted for a bit because I didn't have any size 6 dpns. I'm finally finished, and here is Jayne Cobb!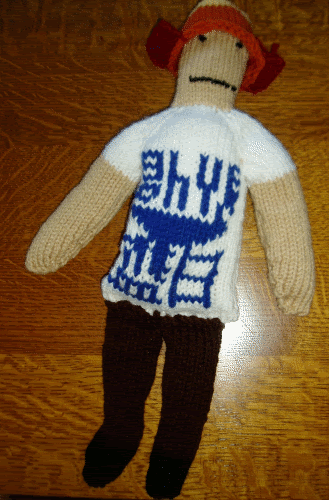 Isn't that little hat cunnin'?
I'll let you all in on a secret. That hat covers his bald head!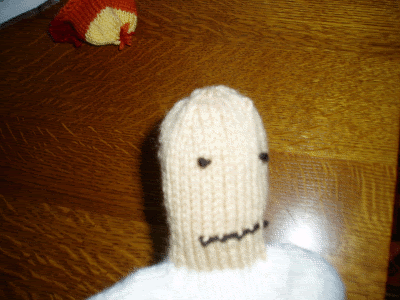 When I tried to give him some duplicate stitch hair, I totally failed on the duplicate stitch part. Instead, he just keeps that silly hat on all the time. Even without hair, he's ready for some thrillin' heroics. ....Or maybe just some backyard adventures.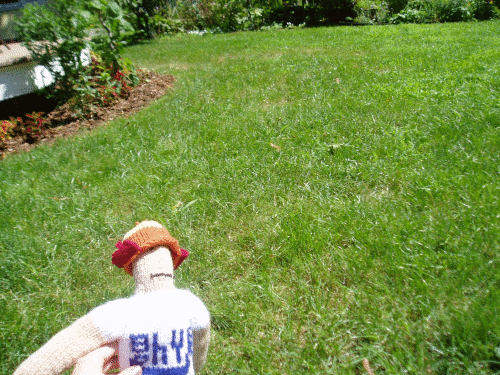 I might be going to a Serenity screening in late August and, if I do, Jayne is going to be there with me.