So I'm a bit late on the Pomatomus train....
Getting used to knitting through the back loop was a pain, and I messed up the lace pattern many MANY times, but I still love this pattern!
The yarn was Araucania Ranco Solid (which, despite the name, is a bit variegated) in color 108. It was sitting in my stash for the longest time, until I was looking for a yarn to go with this pattern. I'm a sucker for themes, and sea-glass green yarn fits nicely with a pattern named after a fish!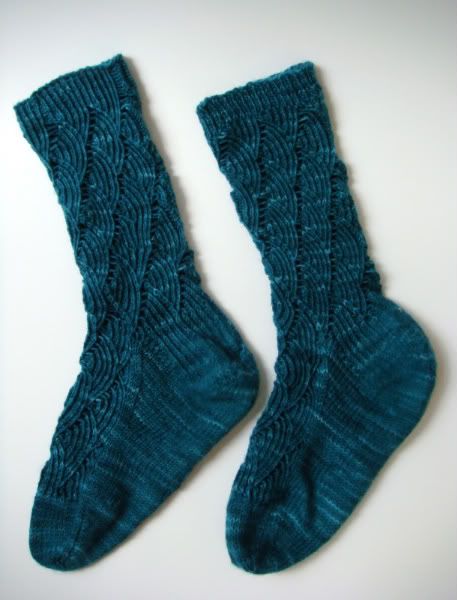 The color's a little bit truer in this WIP pic. Green's one of my all-time fave colors, and this vibrant green particularly caught my eye! Surely I'm not the only one who sometimes buys yarn just cause of the color.