Lavender gelato?! That sounds delicious. And the butterfly looks really cool.
I received from dramatrauma today! Yay!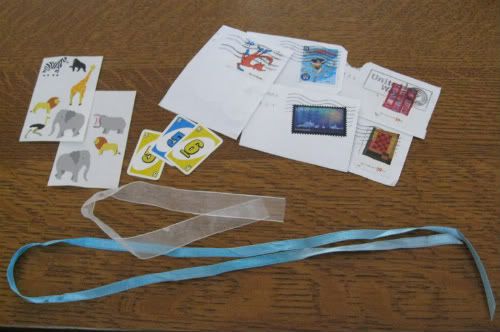 Some ribbons, adorable animal stickers, mini uno cards (so cool!), and lots of paper scraps with stamps on them. I love stamps, and these have some of the coolest designs on them.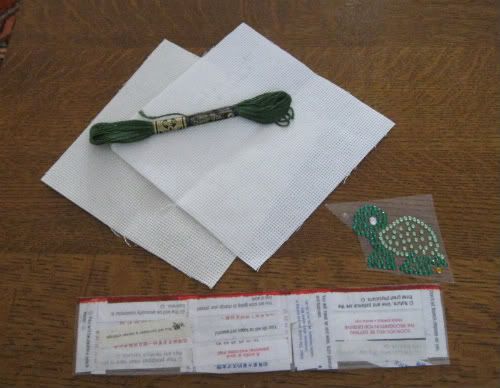 Two pieces of cloth for embroidery, a skein of pretty green embroidery thread, and a bookmark made of fortunes from fortune cookies! "Alas, the onion you are eating is someone else's water lily." :-)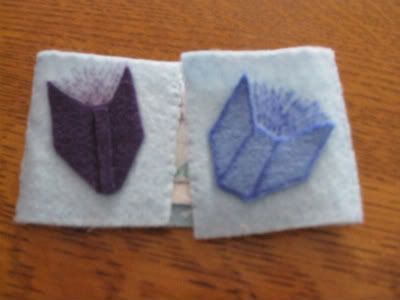 And last, but not least, a needle book! On the back, it says "I read Banned Books" and inside, the book has felt pages that have fairytale phrases like Once Upon a Time written on them.
Thank you so much!!!!
I'm amazed that she fit so much into an envelope, but it's all great!