You are doing so well and making such great progress!! Can I add one more recommendation for you? Can we talk about eyes?
Your drawings have such big expressive eyes, but they are a bit exaggerated and start looking cartoony. Let's take a look at Audrey here: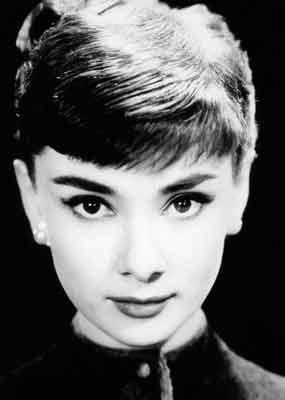 She has nice, big expressive eyes, too. But notice how her head is tilted down and she's looking up at you? This causes her eyes to open more than usual and also you see more of the white below her pupils, giving the illusion that her eyes are bigger than they really are. Her makeup also adds to the effect.
Ok, using the magic of photoshop, lets add some of your guidelines: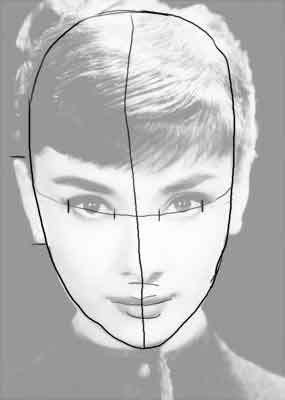 Since her head is tilted, the horizontal lines need to bend down and her ears appear higher. Note that Audrey's eyes don't quite fit the 5 across rule. The spacing between them is about an eye's length, but the spaces on the sides are a bit shorter.
Now lets trace just the eye without the makeup: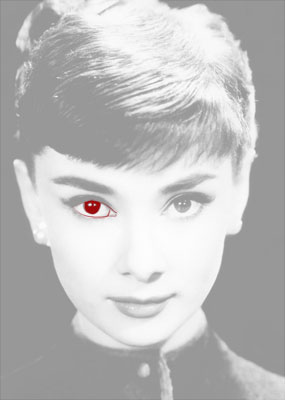 Ahhh! Scary red eye!
Anyways, notice how much vertical space is between the bottom lid and the top? It really isn't much at all.
Let's give her some eye makeup now: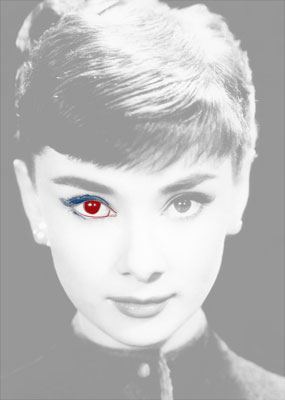 see? Now her eye looks nice and big again! (But still weird and creepy
)
Ok, so in conclusion, to increase the realism of your portraits, pay attention to the eye height.
I just want to add that you are making really great, fast progress! I admire that you are willing to listen to criticism and really work to improving your drawing skills. You are doing really, really great!