I just finished this apron. It's a Christmas present for either my sister or my sister-in-law. I have enough fabric, so I think I'm going to make another one, so I can give one to each girl.
Anyways, I based it off this one:
https://www.craftster.org/forum/index.php?topic=129867.0
but made it with a halter top, changed the sides and left off the pockets. This is the first time I've made something without a pattern.
The top is a bit big on me, but both girls are a bit bustier than I am, so I think it's ok.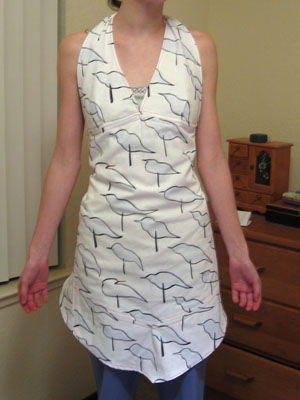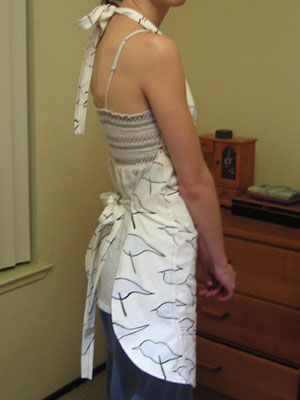 *edited to fix a typo*