Well... it's not really a rubber duckie, but I like it anyways.
I made it as a quickie project in a sculpture class a few years back. It's paper with glue and a little bit of thread stitched to hold it together.
Here's another pic for scale: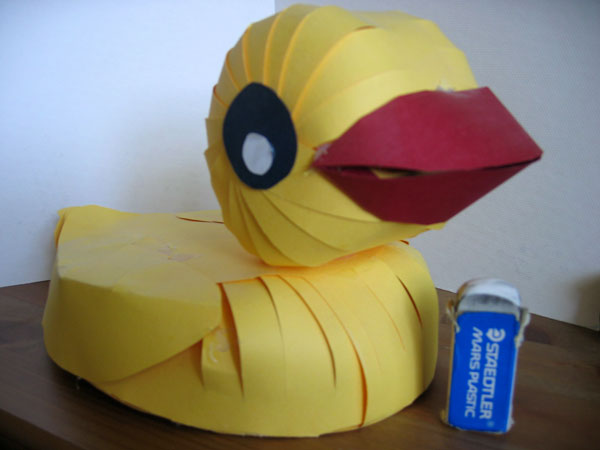 I'd love to know what you think!