Ok so for halloween I want to be Pocahontas (from the Disney movie) because I looove that movie...anyways I think I can probably figure out the dress...its pretty simple but I don't know what to make the necklace out of...I could make the white part out of polymer clay but does anyone have any ideas for the blue part?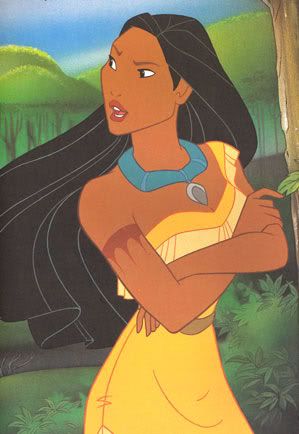 If any of you have seen the movie the part where her necklace breaks you can kind of see that its a bunch of square -ish beads (sorry I can't find a picture of it) - but I have no idea how to do that??
I guess I could do polymer clay but I don't know if i could get the shapes right?
Any Ideas?