I finally got a new camera, and this is the first thing I'm gonna use it for, lol. Here is what I got from asbeautyfaded...
This is the Cheese tote bag (you can kind of see that he's 3-D):
The painting of Bloo and Cheese: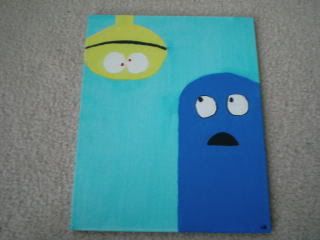 And here's the mini-Bloo plush (I used my car key so you can about see what size he is):
This swap was so much fun!