I thought I would post a few pics of the kind of jewelry I like to make...it's chunky, eclectic, funky, and colorful (kind of like ME!)...
Anyhoo...this is a purple set. 3 strand necklace and tiered earrings.
Scanned pic: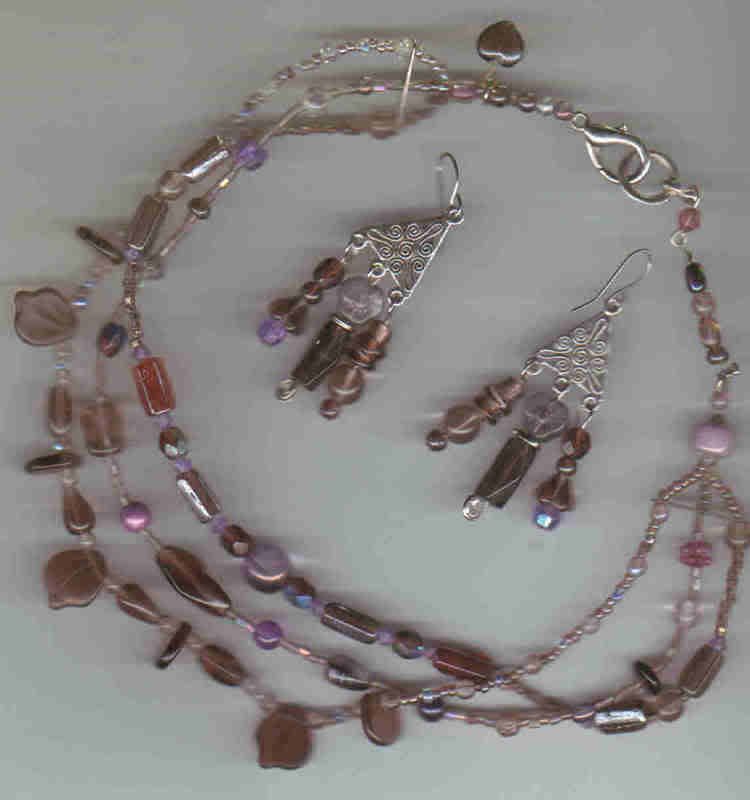 And Action shot:
My general plan is not to be too matchy or symmetrical. I use a variety of materials and quality of beads...glass, plastic, seed beads, etc. with misc. beads scattered throughout.
It's my style.