I've been on such an ATC kick for so long, that last night I got inspired to create on a bit larger scale.  Not much bigger, but a bit.
Here is the first, it's called 'Facing the Music'.  (duh).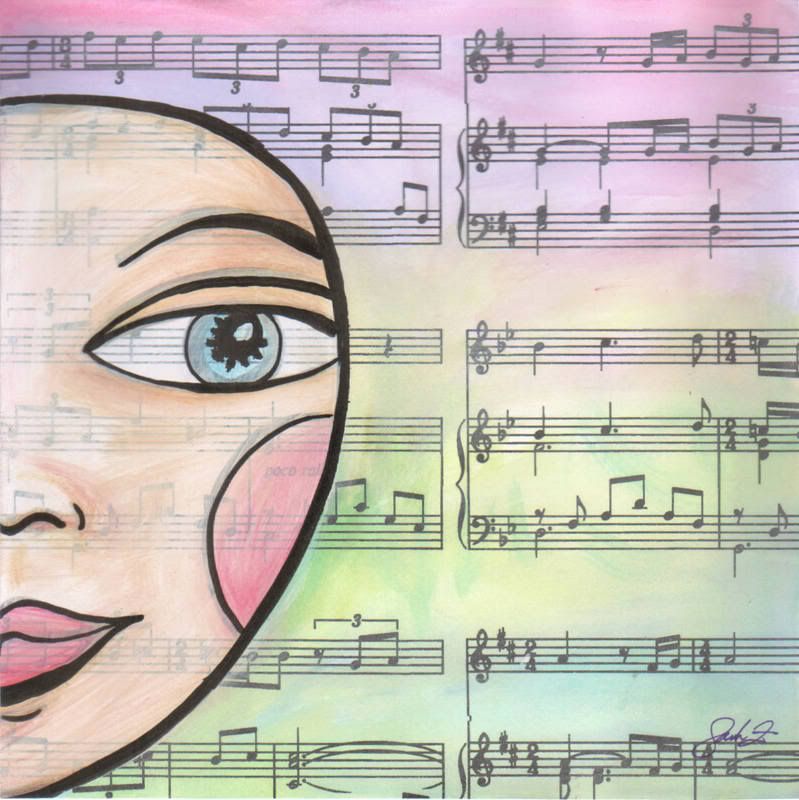 Watercolors and Gesso and India Ink painted on. It's 8x8"
The scan isn't good for it, the colors are nicer IRL.
And next, these 2 are both 6x6".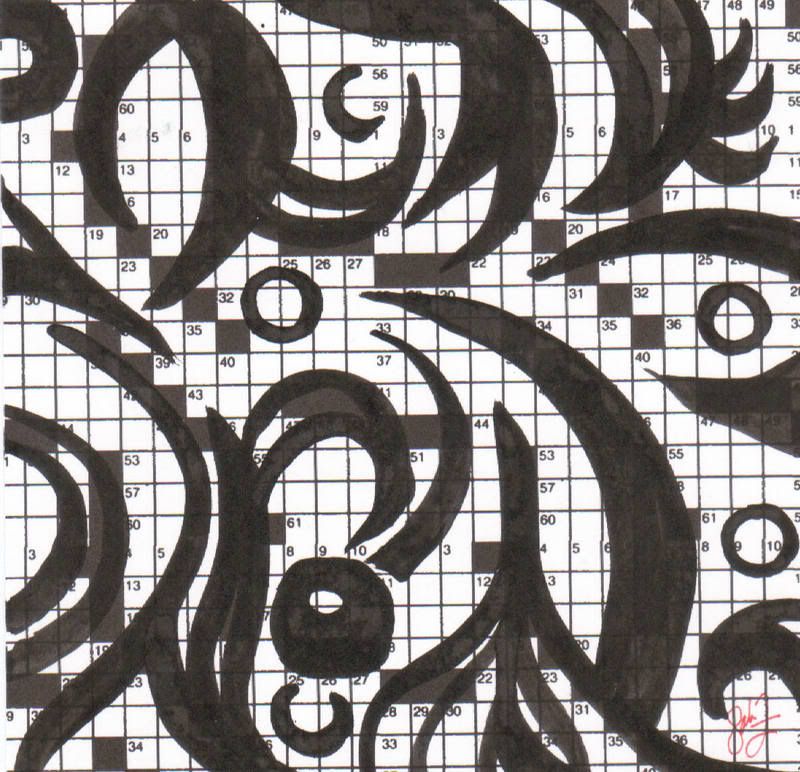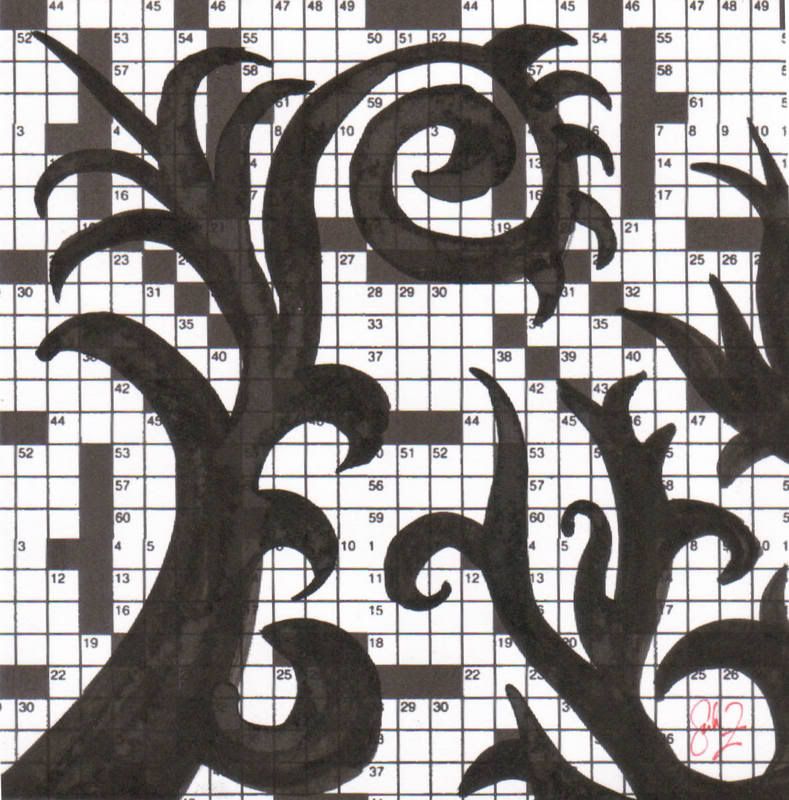 Painted with India Ink On Crossword printed paper.
I think these would be striking in LARGE black frames in a modern home...for the word lover too (since they are crosswords)
And Last, "Purpled Picasso Person" is 5x7".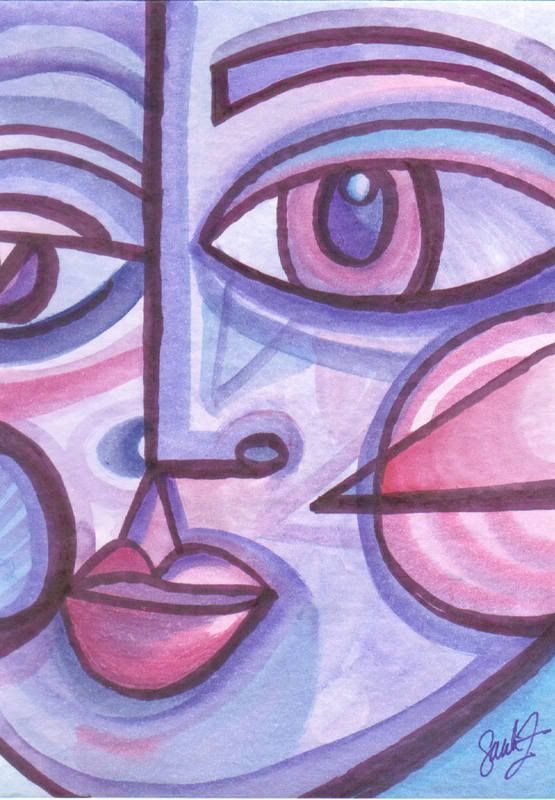 Purple inked first, then watercolored.  I'm going to do a few more of these.
I also have a few more in progress, but they aren't done yet.  I'm trying to spend my extra time doing something more productive than make mass amounts of ATCs.  These will hopefully be the start of that.
(thanks also to Blueskysunburn, for the paper I painted these on!)
Thoughts?  Favorites?