Back in July, I was making some ATCs for a swap...and created, the TIP TOP DOLLS!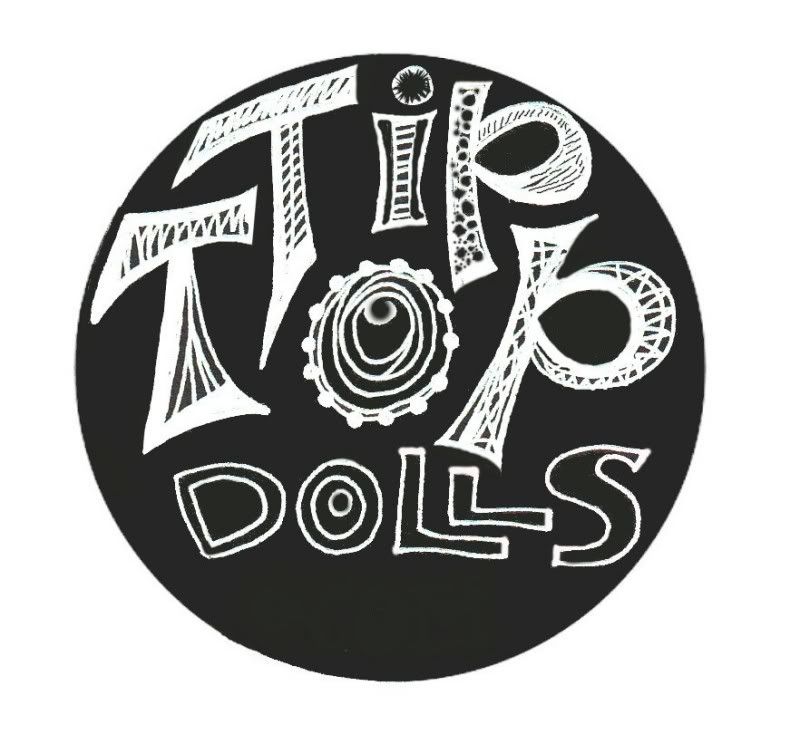 Here are the first 3 I ever made: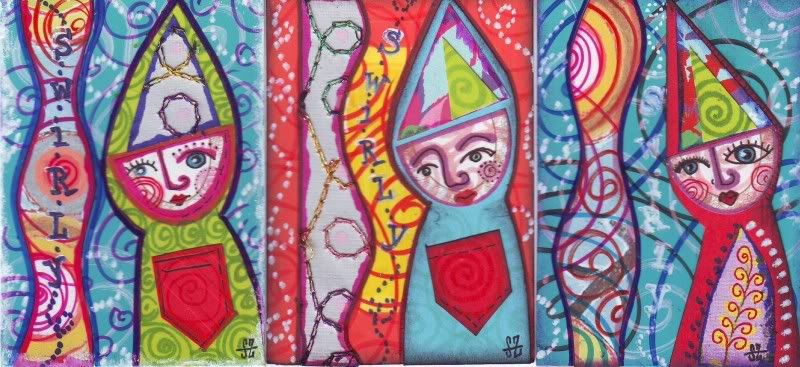 Inspired by these sweet little guys, I made a LOT more. I kept drawing them, collaging, etc., etc., making more ATCs, and journal pages, wall art, etc...



For a bunch more 2-D art I made, check my Flickr Pool! I'm not going to put any more here, since this is ALREADY too image obese...

and then I started making up little stories about them!
Here is a bit more about them:
The Tip Tops are simple, happy little creatures, who love pattern & texture, but have no arms or legs. I guess that's how they live such simple lives! The dolls are whimsical creatures of mystery, who love color, adventure, & general tomfoolery. Sassy, spunky, sweet, & sometimes snarky, each doll
is given has her own 3 phrase personality; as well as her top favorite activities.
So, the dolls
had
to become real....just like pinocchio! I drew some little pics, grabbed a hod podge of fabric and trims, cuddled up with my sewing machine and made me some TIP TOP DOLLS!
For the interest of the challenge, I had to pick one... Which is NOT easy, it's like choosing favorites of your CHILDREN!!! Okay, I finally settled on this lovely girl,
Tip Top Doll # 8
flickr link
She is created from lovely bits and remnants of fabric, including a piece of Geisha fabric I got in a supply swap with Alwayinmyroom AGES ago! Hand dyed purple on her hat (and the back), as well as dyed fabric on the bottom. A sweet removable lace scarf polishes the look.
Her face is hand drawn and colored, and she is stuffed firmly with batting, and slightly weighted at the bottom, so she'll stand up. She stands just over 12" tall.
Anyways, thanks for looking! I LOVE my dolls! Oh, and she has a family, a wee group of 15! Tip Top Dolls will take over the WORLD!