yeah so last night i went to the advance premiere of pirates of the carribean 3. and wow. it was amazing. prolly my fav from the 3.
anyway, we didnt know we were going up until the last 3 hrs.
and so i didnt have time to actually stencil anything bc i knew it wouldn't dry. soo.. i just kinda messily drew this on my bag the last 10 minutes before we left.
hubby drew the rum part lol. >.<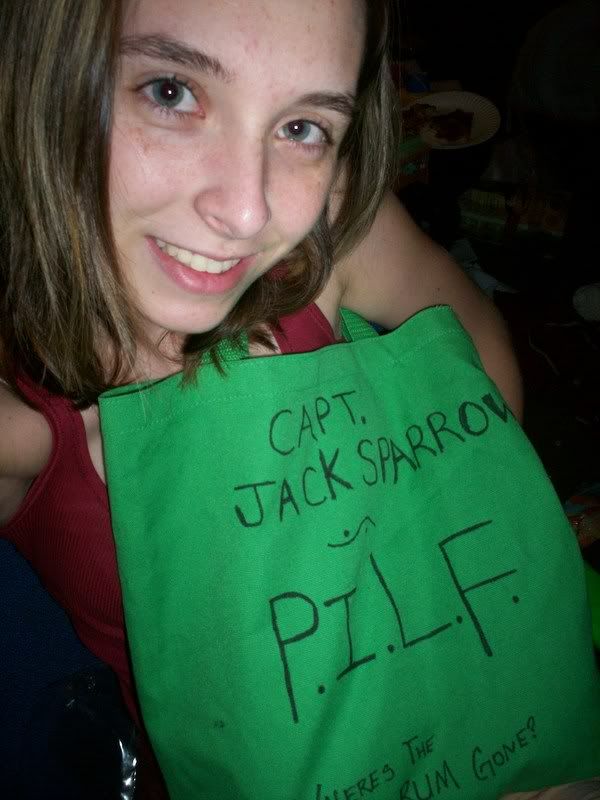 im innocent i swear...hehe.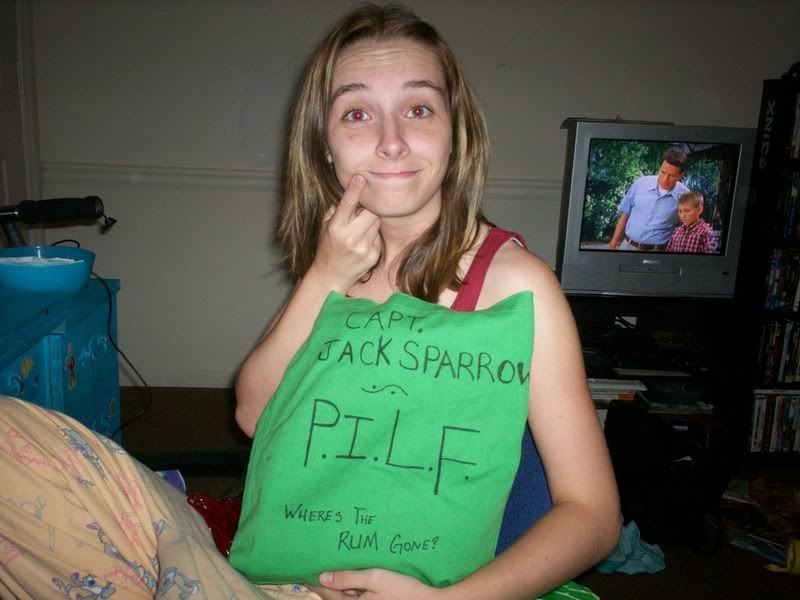 yeah well i thought i'd share this horribly drawn bag to show my spirit towards the movie.
thanks for looking!