I finally did it. I made a "girl". It's my own pattern, though I borrowed the hair and eye ideas from ElizabethD's Amigurumi book. She's 9 inches tall and I plan to make her clothes.
More info at my blog.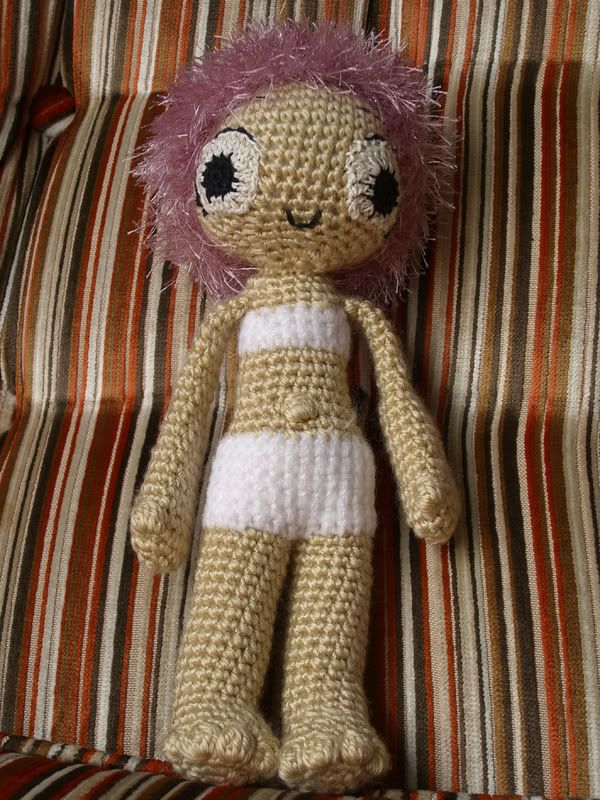 www.amigurumigirl.blogspot.com
Yay! What a relief.
*
you know, i still don't understand what's up with my photo posting. i do exactly as i've been told and it still doesn't post. so sorry. you can see photos at my blog or at flickr
you can still go to flickr but i finally gave in and used photobucket for this one. sheesh.
http://www.flickr.com/photos/amigurumigirl/sets/72057594054774692/show/