Hello,
Yes, more Adam Lambert goodies! This is actually one I made a while back, in June, but only just got round to posting pics.
Here he is: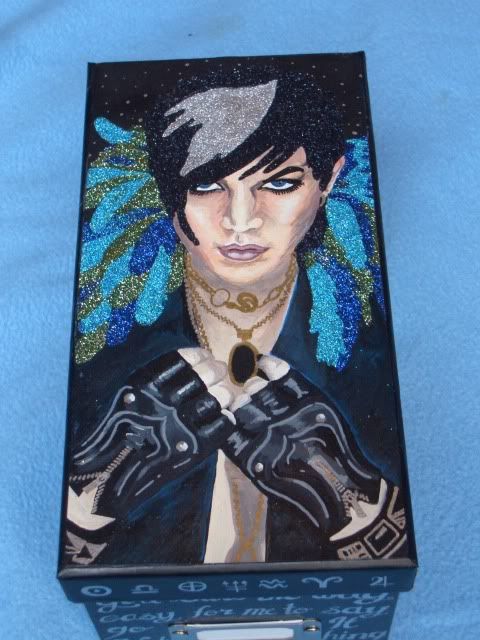 This was the inspiration photo: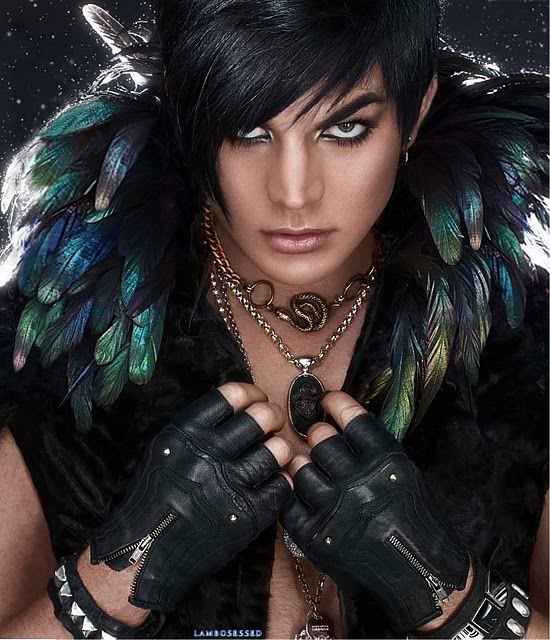 I wrote out the lyrics of the song "Can't let you go" all round the sides of the box using a silver paint marker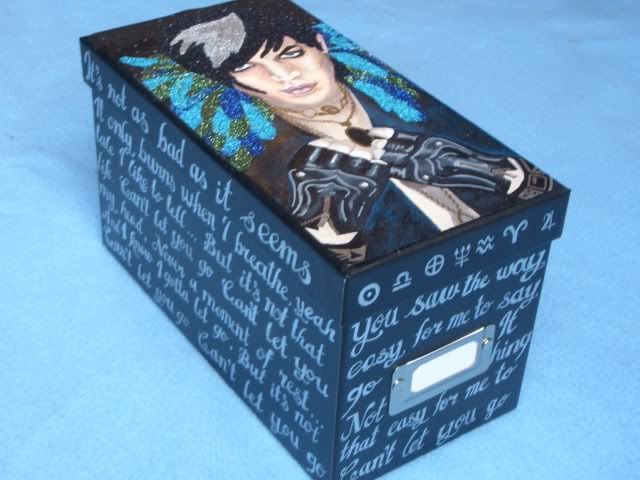 The portrait was done in acrylic, which is not my preferred paint, but oils aren't really suitable for this kind of thing. Then I added fine glitter (evil stuff, it's everywhere...) for full kitsch effect, and then added in detailing with the silver paint marker again. Then I sprayed the whole thing with a layer of varnish to keep it protected from fingers!
The whole thing took about a week, lots of waiting for paint and glue to dry. I've already given it to my mum, and she loved it, thank goodness. I'm actually working on a companion box at the moment.
C&C welcome, thanks for looking!