Alrighty here are my tattoos from oldest to newest. The first two I posted on the old board but they hadn't healed yet, so here are different pictures of them in their full glory.
for my 18th bday and has significance besides being pretty. It was done by Doug at Staircase in Santa Cruz, CA (surprisingly hard to get a picture of)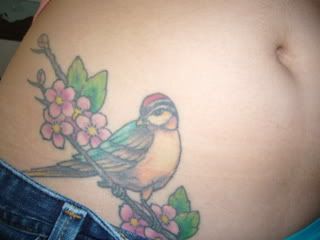 representing my love for sylvia plath & the bell jar on my shoulder, from "I listened to the old brag of my heart. I am. I am. I am." Also by Doug at Staircase (the letters aren't off kilter they just move around when I move my shoulder)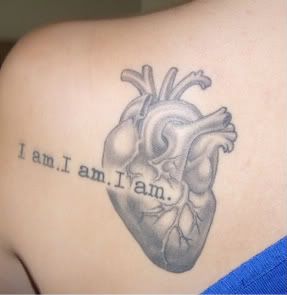 just done today! This is my college graduation present to myself, and the state flower of CA. I'm moving out of state for graduate school but at least I will always have this with me. It's all swollen and a little ink stained from earlier today. This one was done by Jessica at Staircase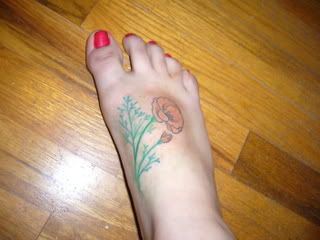 I love so many of the pieces posted in this thread, I could hardly begin to name favorites!