Okay, first post from a long-term crafster fan, which is exactly
why
these aren't so original...I've seen so many reconstructed Converse on her, and decided to dig out my old pair and have a go with them...
They were already so battered, ehem, I mean "well-loved", just as they should be, but now they are just so alternative cute
I'm thinking of doing something to the sides, because the cream colour's so dirty now, and suggestions would be welcome....the canvas will most likely absorb paint fine, although I don't want to overload them, so colour ideas etc would be appreciated.
On to the pictures! My camera's with a friend, so out comes the dodgy webcam, but these should be fine.
Here they are: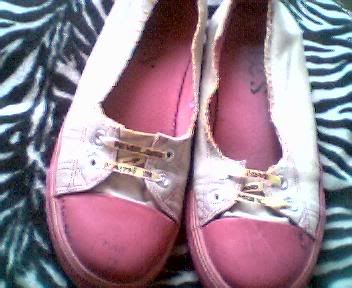 Side view, and stitching: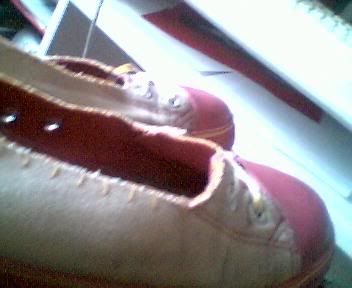 Modelled: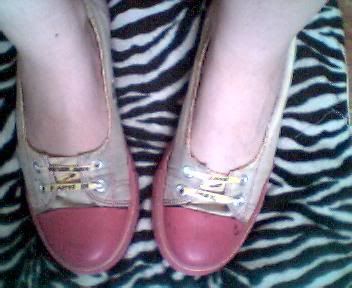 Right foot (would be seen as left). The text says "Never lose faith in..."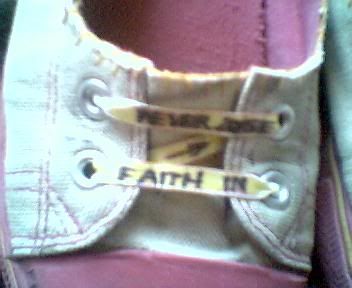 Left foot "...love and music"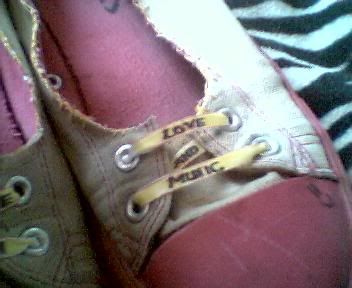 The quote is from my dear friend Lanna
What do you think?