Ok a bit intimidated by all your awesome projects. This is the first time I am posting a project on this site. It is also one of the first purses I made.
It is made from a table cloth I picked up at a yardsale for $1.
front
back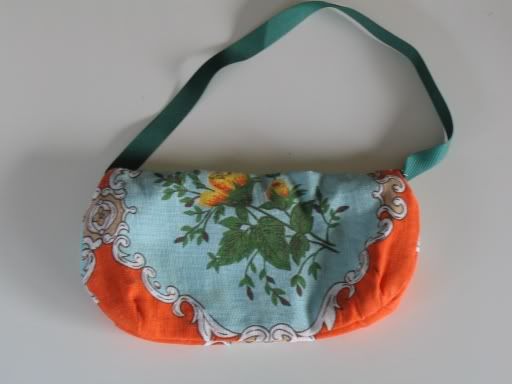 I used a free Kwik Sew pattern for it.
Sher