I got a fevah.
And the only prescription is more soap. :'D
Here are the fruits of my weekend! ---->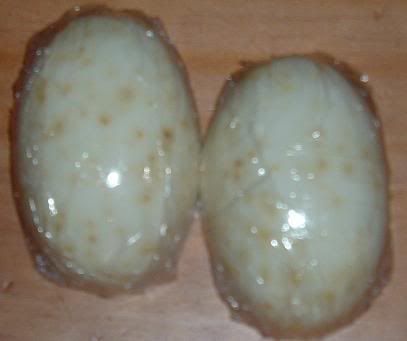 These are the first ones I made, and are probably my favorite. They have grated orange peel and vanilla. Zesty!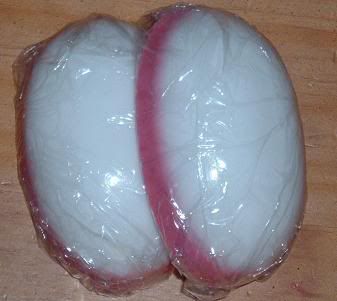 The pink layer is strawberry Nestle Quick, but all you can really smell is the vanilla in the white layer.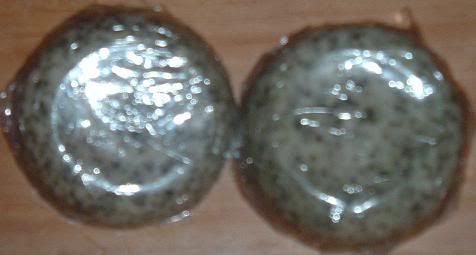 Green tea!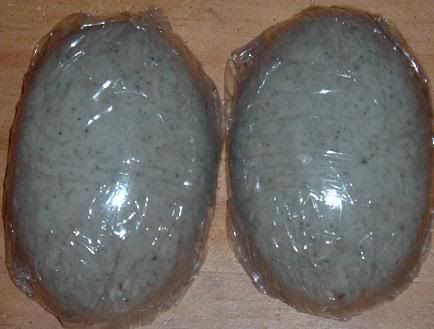 I put All Spice in these. They are really nice and kind of manly.
Peaches and cream oatmeal. They don't smell too much.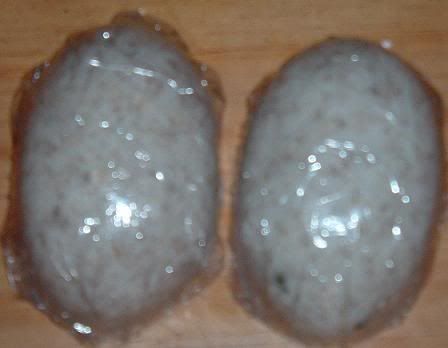 Cinnamon and pecan oatmeal. These are really yummy.
I also made some really delicious mocha coffee ones, but somehow the picture disappeared.
As you can tell, I was basically rooting through my kitchen trying to find anything and everything to throw into soap.
Things that are extremely bad ideas:
-Crystal Lite lemonade powder. The soap didn't solidify and turned into a mush.
-Candy sprinkles. It seemed like a really good idea, but all of the color came off the sprinkles and turned the soap into a horrible purple gray color.
(;