Since the dress code at my school only allows collared shirts, I decided to spice mine up a bit.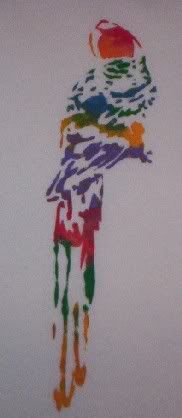 It's on the left side of the chest. I didn't get a whole picture because, well, I didn't.
I have an awesome belt with the same colors in it. I plan on looking extremely fly at school.
This is my first post, by the way. (: