I am SO proud of this. It's a rag quilt - but I am so happy I chose this easier (and more forgiving) route for my first major attempt.
Here is a shot of the whole quilt: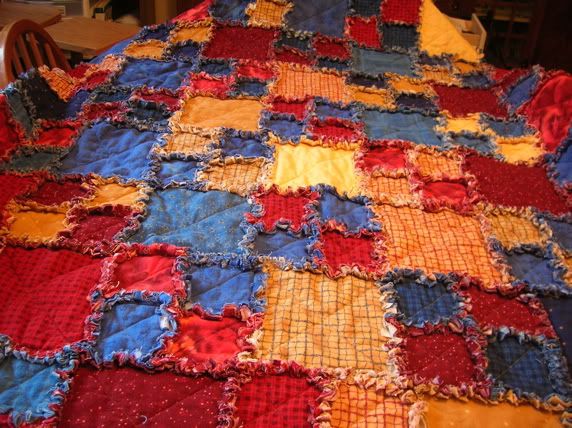 and. . a close up of one of the mini squares (four mini squares together to make one square):
Thanks for checking it out!
PS - I did wash it with 3 sheets of color catcher -as recommended to me by a friend) - and all of the colors stayed put. No bleeding occured.