I recently started covering these votives and they get better each time I make one.
This is the first one I ever made, I still need to sand off a few bumps on it that bother me.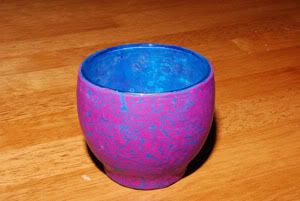 I just made this one for my mom, it's kinda dark and I didn't use any translucent clay but it's what she wanted..so it's what she gets!
And this last one is my fav but it's gone to my grandma. It glows so nicely because of all the translucent clay. I made extra of this cane so I will have to make one for myself!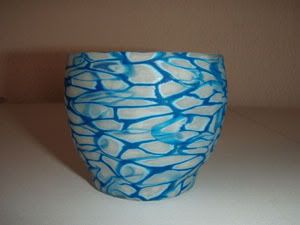 Thanks for looking at my stuff!