I totally thought I bookmarked this thread but I forgot! I love the skull coin purse and the turtle is super cute!
I received my package from
i_made_it
today and it is awesome. The only thing I asked for (and had no idea I would get) was a girly knit or crochet octopus.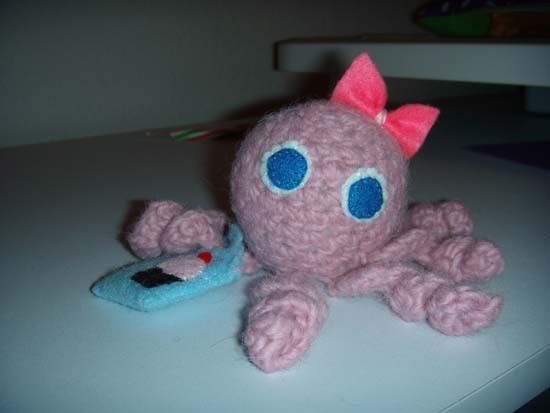 She's so cool with her pink bow and she has the cutest little purse with a cupcake on it!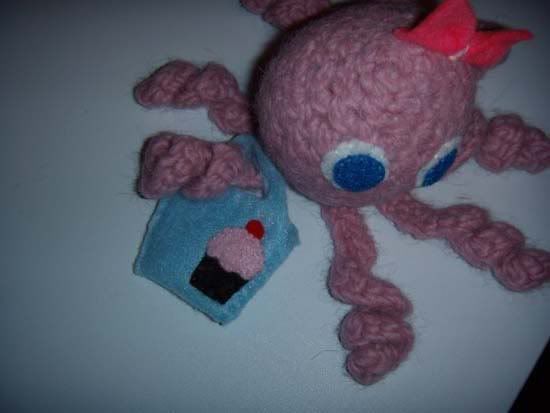 I really so happy with this - it is exactly what I hoped for and more! She's like my logo, she'll stay in my craft room and I'm going to call her Lou!
Thank you!!!