Some blue themed spinning this week!
Mine is a couple of weeks old already. I just never took a pitcture to show on fiber friday. So here it is: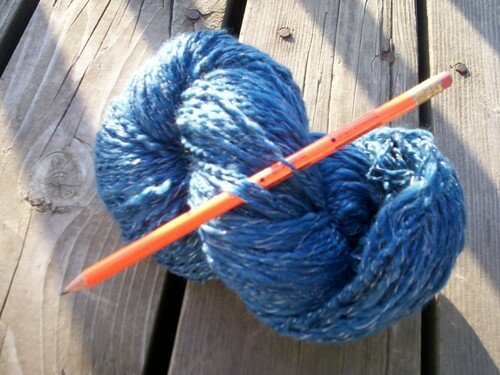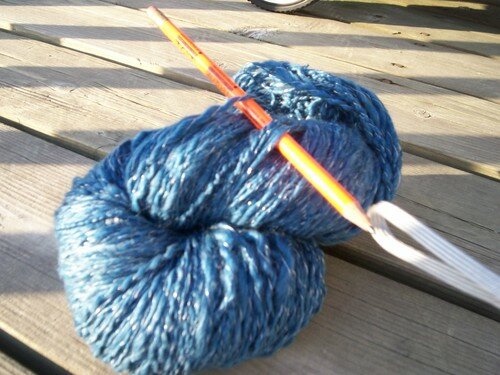 The second picture is more reprensentative of the color. It's blue merino-tencel plied with a silver thread, 500meters, a little less than 8oz.