Here's my prototype charm bracelet.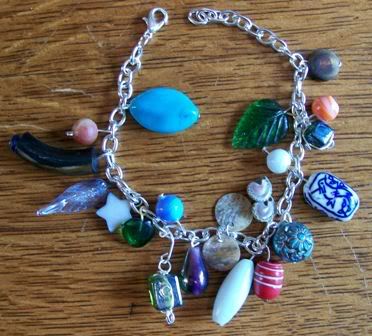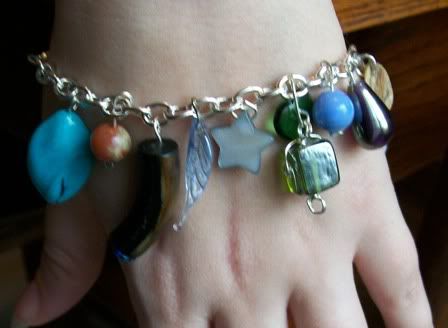 It has 20 charms/beads. Each bracelet would have that many, but not necessarily the same ones.
This one is 8" long from lobster clasp to the last link. Of course, if it wasn't connected to the very last link, it could be adjusted a bit shorter. I think the rest will be 7.5" with the last 1/2" being adjustable empty links. I will probably make 2 more like this, with no exact color in mind, and then one mostly blue and one mostly green. And I'll try to match you up with your top pick.
This one didn't fit me, so the action shots I took were pretty bad. I'll work on getting an action shot with the next one.
ETA: Here are pics of the green and blue bracelet. If you choose this, please rank your color choice: multi (like the 1st one), blue, or green.
The other two (of five) will be multicolored like the first bracelet. I'll be making those tonight.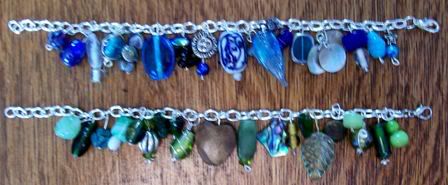 In better light Flat