Finally got a chance to take pictures of the lovely package I received from craft_princess!
A card-themed clock!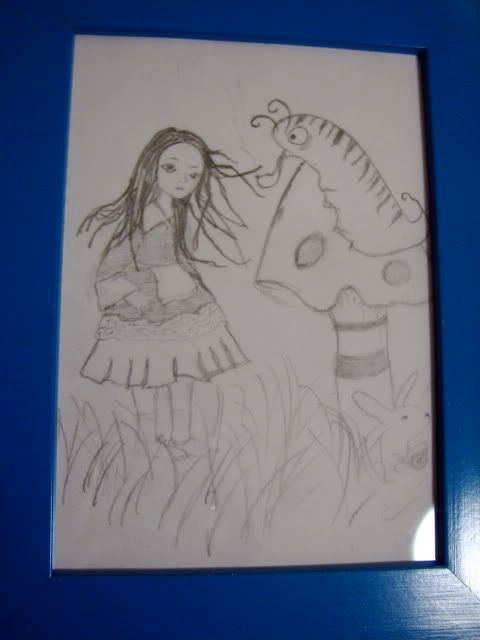 An adorable framed drawing!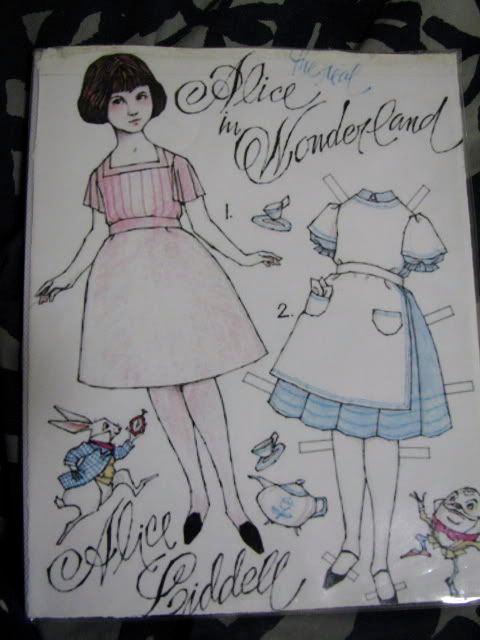 Photo album with a Classic Alice paper doll on the front & back covers!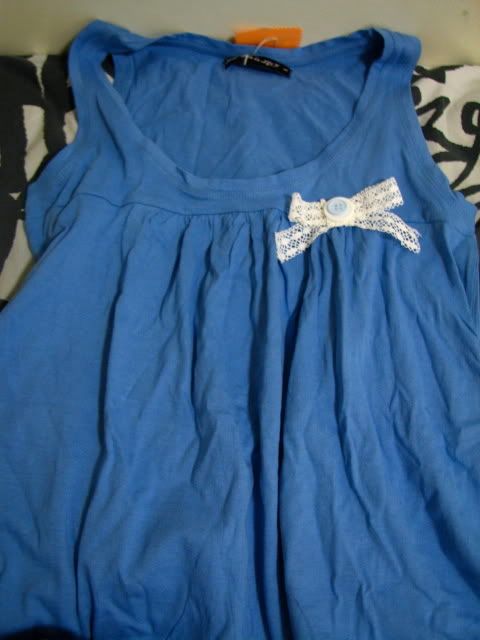 A cute blue summer top (love the lace)...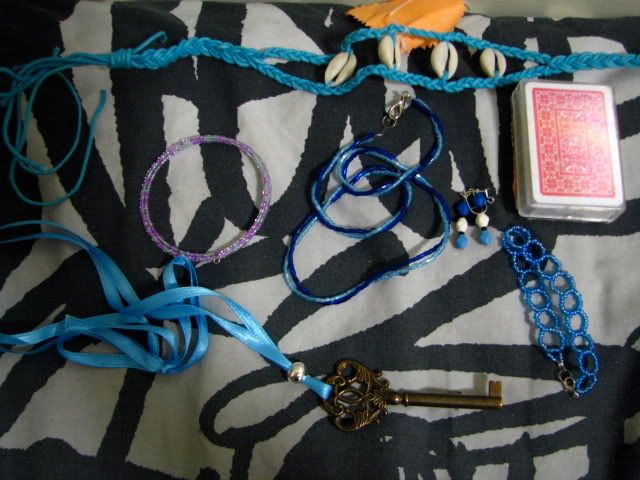 ...and a set of matching jewelry! Also, a set of mini playing cards hehe.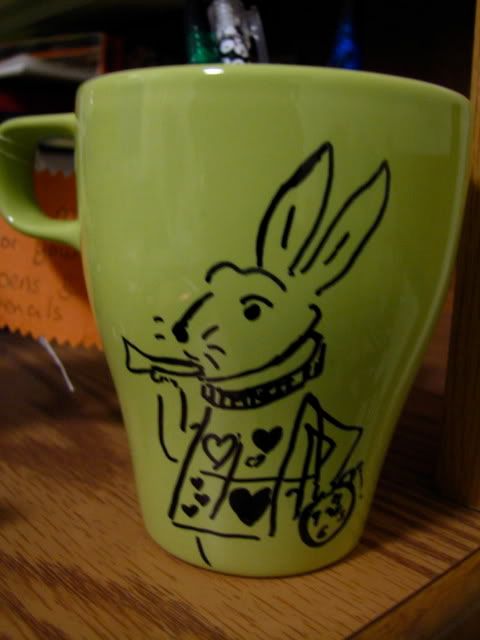 A bunny mug, so I can continue drinking tea here at school~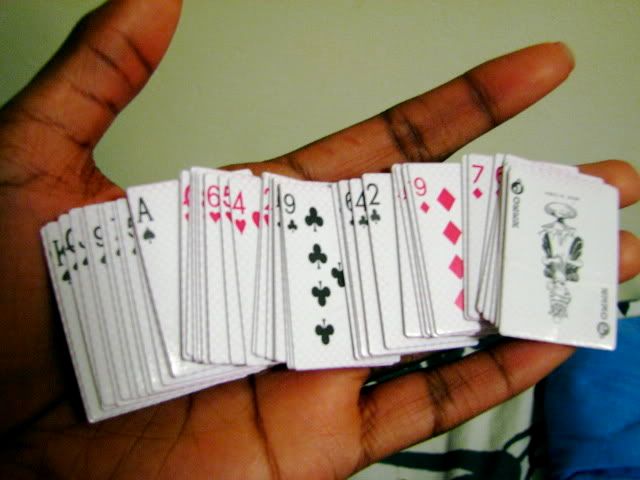 An even smaller deck of cards! Which will really come in handy because I used up all of my tiny playing cards on this swap. ^^;;
And there was also a pack of soda-flavored candies, but I finished that in about a day lol. Thanks so much, craft_princess~! <3