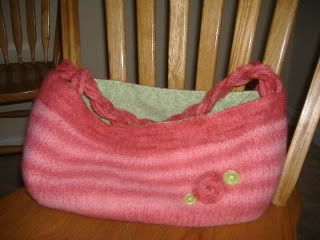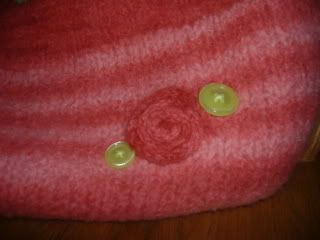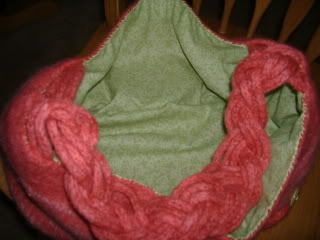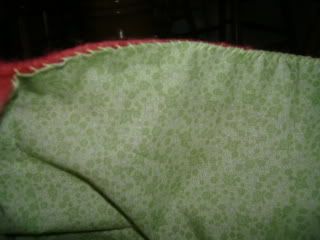 I designed this bag. The yarn is Knit Pick Wools of Andes bare that i dyed. One skein of bulky(stripped) and one skein of worst weight. I dyed the yarn with koolaid.
Cast on 40 sts of the worst weight yarn on us 11s. knit 40 rows. Pick up sts along all other sides with the bulky yarn with US 15 needles, join in the round. Knit until you run out bulky, go back to the US 11s and the worst weight yarn. knit about 3 inchs. Knit 9 icords, i used US 9s you can make those whatever size you want. Felt until its the size you want. sew 3 i cords together on both ends, repeat until all icord are done. and sew the 3 big icords to one side of the bag and braid and sew icords to the other end.
I hope that makes sense! if not, just ask.