It has taken me a while to get around to posting this, but anyway. This is the dress I made for my high school formal that was held at a local hotel on the 19th of November last year. It is (very) loosely based on Vogue 8360. I made the scoop in the back a lot deeper and added a little sparkle (Diamantes and Red and clear Swarovski crystals). I was forced to add the bow after the last red zip that was available in my town broke on me, I ended up using buttons as a replacement. There was some kind of problem with a supplier and there were no zips anywhere... I also altered the bodice so it fit my bust better.
It took me about 12 hours in total, and was finished about an hour before the actual formal (I know I left it late..).
All up the dress cost me around $AU60 (including pattern, love sales), the sparkles $AU40.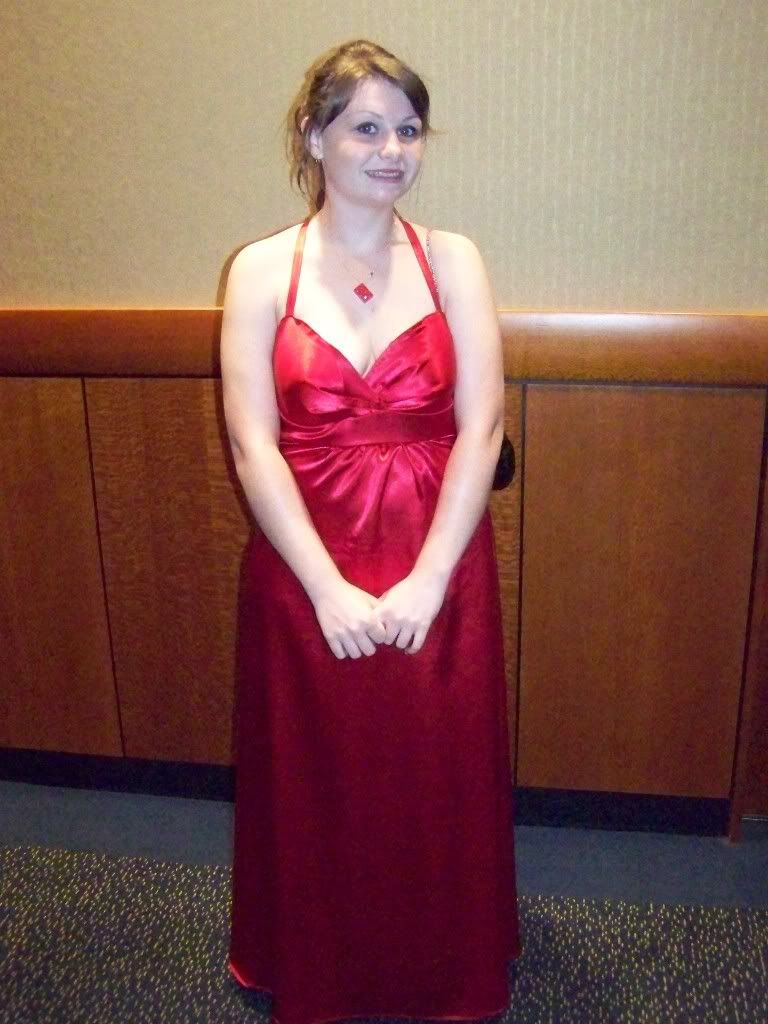 This was on the night. Please excuse how horrid I look, I was real stressed after a 20 minute nail appointment lasted 2 hours.. I was late for everything including my formal
.
Front.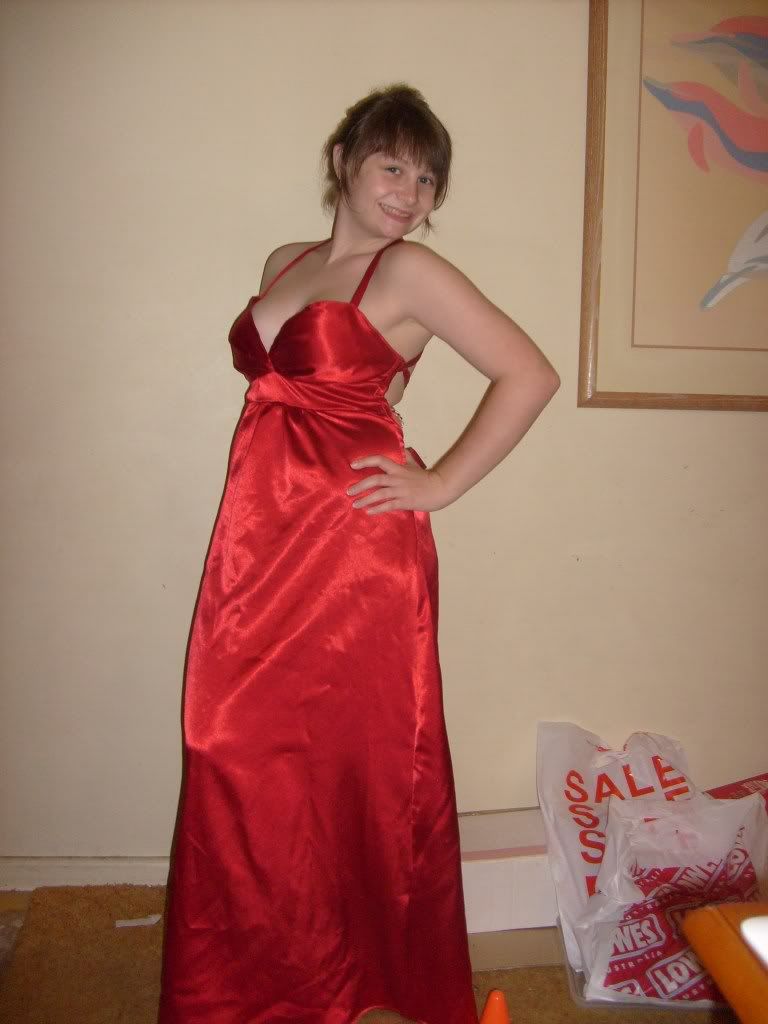 Side-ish.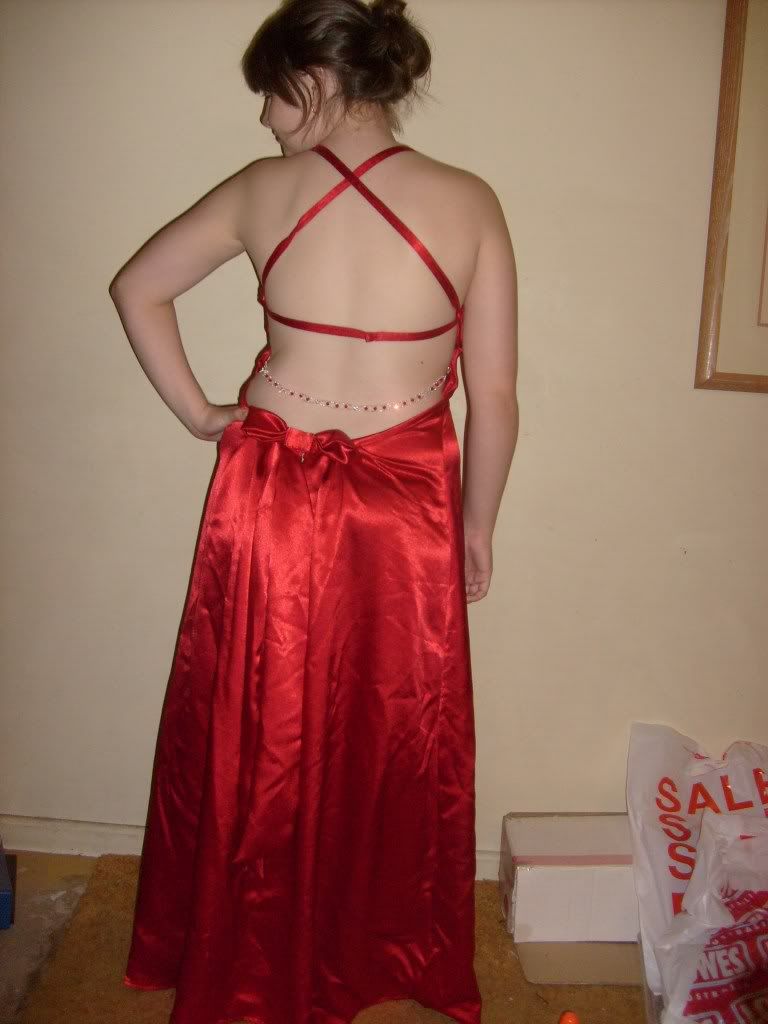 Back.
Close-up of back.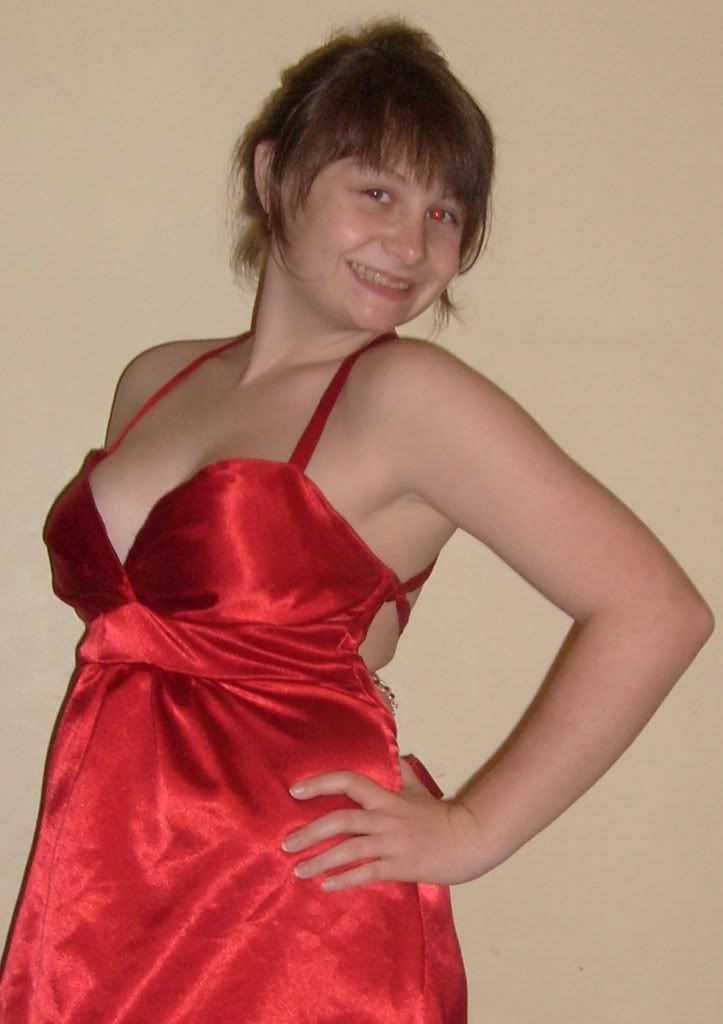 Close up of bodice, kind-of.
Any comments or criticism are welcome.
Court.